Clinuvel - Proof that Australian companies can do world-class drug development
---
If anyone suggests to me that Australia may be a good place to do medical devices, but not so good at medicines, I point them to Clinuvel Pharmaceuticals, now a >A$250m company. Clinuvel started out years ago with a peptide called Alpha-Melanocyte Stimulating Hormone that was demonstrated to darken skin. When I first started looking at Clinuvel, then called Epitan, the company was talking about indications like tanning. Then, under current CEO Dr Philippe Wolgen, Clinuvel got really smart and realised that the big money would be in 'Orphan' skin disorders most of us had never heard of like vitiligo and erythropoietic protoporphyria (EPP). Orphan drugs, that is, drugs for small patient populations, are big business in medicine these days because of good pricing and a faster regulatory pathway. For Clinuvel, being an Orphan drug company has worked well. In December 2014 the company gained European approval for its lead compound, SCENESSE, in adult patients with EPP. The company has filed for FDA approval of SCENESSE and as of July 2016 is on the Agency's 'Fast Track' for review.
---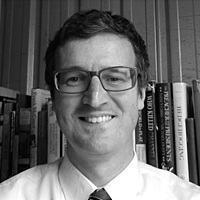 Founder and Senior Analyst
Pitt Street Research and NDF Research
I am an equity research professional who worked in stockbroking from 2001 to 2015. After 15 months doing investor relations I returned to equity research with the founding of NDF Research. With Marc Kennis I founded Pitt Street Research in July 2018.