Costa Group Half Year Result - CGC strong results leads to growing core produce pillars
---
Costa Group Holdings (CGC) reported a positive first half 2017 result with a 35.6% lift in half year net profit (pre SGARA and abnormal items)*. Demand for Costa's products remains positive. The key produce division growth beat market expectations as revenue increased by 9% and EBITDA-S margin improved from 9.5% to 11.0%. This result was helped by strong growth in berry sales and higher prices for tomatoes.  p.p1 {margin: 0.0px 0.0px 0.0px 0.0px; font: 13.0px Helvetica}
Costa said after a solid year that they will expand their product offering to a new 5 pillar strategy adding avocados to its stable of berries, mushrooms, citrus and tomatoes. 
Berries increased sales volumes by 75% year-on-year as the market recovered from the hail storm events the year before and strong growing programs, especially in QLD. 
Mushrooms reported steady results driven by consistent production and a favourable sales mix backed by higher instore demand. Costa announced a $65 million capital expansion program to double its production capacity by 120 tonnes per week through its Monarto, SA Mushroom facility. Costa is already the largest player in this space in Australia. 
Costa's Citrus result was impacted by the lower crop yield. The demand for CGC's citrus products in the international market is growing with export market demand around 70% of total crop. Management did say "Initial flower counts for 2017 season shows a potential record yield season" 
Market conditions for tomatoes have improved over the year, thanks to higher demand and more stable trading conditions. Average pricing increased 10% as truss prices + 8%, snacking +1% and field +13% 
Costa is initiating avocados as the 5th core produce pillar with Avocado Ridge in January 2017. 
CGC is actively manage risk throughout the business by installing new power generators and lifting is water storage capability at Corindi in NSW. CGC has decided to wind down its Polar Fresh operations incurring a cost of $7.9 million this year. The company has upgraded FY17 guidance to 25% growth, from prior level of 15% in NPAT (pre SGARA but including Avocado Ridge). Costa said it will pay $0.04 on 24 April 2017. 
---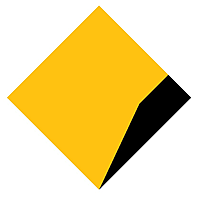 Online Stockbroker
Online Stockbroker
CommSec is Australia's leading online broker. CommSec has been committed to providing the best in online trading since 1995. CommSec helps make informed investment decisions with comprehensive market research, free live pricing and powerful...
Expertise
No areas of expertise