Could Fairfax Media See a Bidding War?
---
Regular readers of Livewire may recall some of our previous comments on Fairfax Media early last year, then subject to multiple private equity bids from both a TPG consortium and Hellman & Friedman. Last week, the market awoke to news of a Nine Entertainment (NEC.ASX) and Fairfax Media (FXJ.ASX) merger of equals, once again showcasing the demand for the Fairfax asset base. 
Since both TPG and Hellman & Friedman walked away from any potential transaction last year, the landscape has shifted. Significant changes to media ownership laws were passed through the Senate in September 2017, scrapping the big "two out of three" rule restricting platform diversity in the same geographic location, and the "reach rule" limiting audience reach to a maximum 75% of the population. There was consensus that the changes opened up the media sector to consolidation, companies were free to build multifaceted platforms to stave off foreign competition. 
The Nine/Fairfax deal is the headline grabbing start to the anticipated consolidation activity. Last year's sale of distressed Network Ten was the precursor as CBS outbidding News Corp's Lachlan Murdoch and WIN Corp's Bruce Gordon. While the Murdoch/Gordon bid was trumped after the changes to media laws were stalled in the senate, it was a strong signal to the market about the appetite for deal making in anticipation of the relaxed laws. Earlier this year (and on a smaller scale) Pacific Star Network (PNW.ASX) announced its merger with Crocmedia in January of this year. More recently, we saw the frenetic deal making amongst outdoor advertisers Ooh! Media (OML.ASX), APN Outdoor (APO.ASX), and Here, There and Everywhere (HT1.ASX). There appears to be a strong appetite amongst industry players of all scales to get deals done.
But existing corporate players are not the only ones running a ruler over the sector. Private equity interests have done a bit of tyre kicking; Oaktree Capital Management, Anchorage Capital Group and Lone Star Funds were all reported to have picked up Information Memorandums during the Network Ten fire sale. As our previous articles have highlighted, Fairfax itself is no stranger to Private Equity interest. On an adjusted basis when accounting for the Domain demerger, the current implied value of the Nine proposal is only a low, single digit premium to the indicative, non-binding, conditional bids Fairfax received back in early to mid-2017. While there's certainly no guarantee another proposal might eventuate, the premium in the Nine proposal is hardly significant enough to deter others from having a look. 
Nor are we the only ones to entertain the idea that it's a done deal for Nine. Numerous media outlets and prominent Fairfax shareholders have hinted at further activity, suggesting the Nine bid is too low and citing News Corp and REA in addition to Seven as parties that might also see a strategic benefit in having the Fairfax asset base under their control. Indeed, The Australian has this morning suggested that previous bidder TPG has already picked up the phone (source). 
In his first comments regarding the deal Seven Holdings Chief Executive Ryan Stokes has supposedly poured cold water on the idea of Seven bidding, indicating "there's certainly no necessity out there to do a deal in response to Fairfax and Nine." (source). Whether or not that turns out to be true remains to be seen, but we certainly don't think that his comments preclude Seven from making a bid should they wish to do so. 
As always, we remain reactive to developments in takeovers rather than speculate and gamble on what could happen. The Nine/Fairfax merger is certainly a more concrete transaction than the initial Private Equity approaches made more than a year ago, but we're not so certain the Fairfax story is over just yet. 
---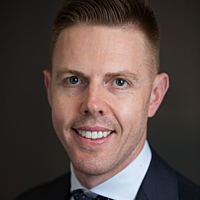 Chief Investment Officer and Managing Director
Harvest Lane Asset Management
Established by Luke and his partners in 2013, Harvest Lane seeks to generate superior, risk-adjusted returns regardless of prevailing market conditions with a particular focus on 'corporate events', including mergers and acquisitions.