Crude Oil – Ahead of the Curve?
---
With the price of oil below $40, some investors might think now is a good time to invest into an oil exposure and then sit and wait for the price of oil to eventually rebound. However, investing in oil isn't that simple. Read more about the 'ins and outs' of investing in crude oil, including an explanation of contango - and why it matters to your investment today. (VIEW LINK)
---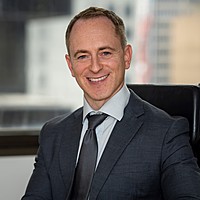 Co-Founder, Head of Strategy & Marketing
BetaShares
Ilan was a founding team member of BetaShares and is responsible for corporate & product strategy. Previously, Ilan worked for The Boston Consulting Group (BCG), one of the leading global strategy consulting firms.
Expertise