Crude Oil... Forming a base? Ready for Take-off?
---
Good Morning, For all our QLD readers, I will be flying into the Gold Coast first week of May and making my way to Brisbane, Maroochydore and Noosa. This is not a vacation (I certainly hope the weather will be warmer than it is in Melbourne, that's for sure), but an opportunity to catch up with you. If you would like to catch up for a coffee or a bite, please let me know. So how did we go last night? US stocks fell, amid declines in consumer and utility shares before the release of Federal Reserve meeting minutes Wednesday. "The market's kind of treading water here it seems like waiting for earnings season," said Joe Bell, a Cincinnati-based senior equity analyst at Schaeffer's Investment Research. Earnings season unofficially kicks off when Alcoa reports quarterly results after markets close on Wednesday. We expect weakness in the coming weeks as a high USD and weak energy prices put pressure on US growth……… is oil about to take off - see chart The SPI is pointing to 15 point rise this morning.
---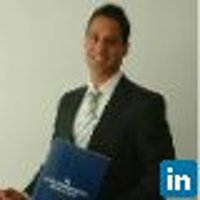 Executive Director
Peak Asset Management
Prior to founding PEAK Asset Management, Niv headed up HC Securities, spent three years growing Halifax Investments capital markets division and also worked on the wholesale desk at Macquarie Bank, servicing a wide range of institutional,...
Expertise
No areas of expertise