Good morning, the local market enjoyed a solid session yesterday lead by the banking sector.
In other news, inflation continues to push higher in the UK with the Office for National Statistics reporting the measure at 2.9%pa for May from 2.7% in April, and comfortably, but not worryingly, above the Bank of England's target of 2%. The main contributor to the rise was packaged holidays; no surprise there as it is the time of year when Brits arrange their summer holiday. The concern is that while inflation is on the up and up, wages are not growing as quickly, a similar situation to ours here in Australia. This inevitably puts pressure on consumers particularly when they are starting to see the cost of their mortgages rise.
I picked up an interesting snippet from the London "Daily Telegraph" which reported that Special Branch has monitored the labour leader Jeremy Corbyn for 20 years amid fears he was 'undermining democracy'.
CSL has paid USD352 million for an 80% stake in a Chinese biotechnology firm, Ruide. The stake gives CSL access to China's plasma product market which is worth an estimated AUD3.3 billion and growing at an annual rate of about 15%.
"The Weekly Times" reports farmers confidence levels are rising on the back of stronger prices for lamb, mutton, beef and wool with grains producers the only sector which is subdued. I remember the classic confidence indicator from my school days; we knew when the man on the land had enjoyed a good year because of the number of borders who would be delivered back to school in helicopters. The headmaster must have rubbed his hands with glee as he watched them touching down on the front oval in front of his study.
In other news the former market darling Bellamy's provided guidance of a second half loss of between $9.5 million and $14 million and announced a capital raising with the proceeds going towards buying a canning facility in Victoria……..remember SPC!
Channel 10 looks to be in play again as a good short with its three largest investors saying they will not be extending or increasing their financial support.
---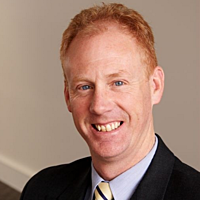 Director
Joseph Palmer & Sons
Alex Moffatt has almost 40 years' experience dealing in equity, debt and currency markets in Australia, the UK and USA. He has worked at several companies in the wealth management industry, including Schroders in the UK. A director of Joseph...
Expertise
No areas of expertise