CSL: product pipeline to fuel growth
---
With a now $AUD50bn market cap, CSL has grown strongly over many years, benefiting from ongoing demand growth for its mainstay plasma products. At the same time, CSL has invested heavily in research and development (R&D), for both its mainstay blood plasma products, but also 'specialty' products for niche diseases, flu vaccines and more recently cancer treatments – the latter mainly with larger drug company partners. The next two years will, however, bring what CSL is hoping to be a step change in new product launches with CSL aiming to release two new 'recombinant' or bacterially grown products for treatment of haemophilia and related conditions. These 'new' products aim to reduce treatment frequency by increasing drug life in the body and also lowering the complication or reaction rate from continued dosing these patients typically suffer from. Our positive view on these new products has been a key reason behind our large holding in CSL.
---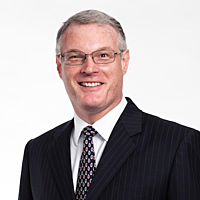 Head of Australian Equities
Ralton Asset Management Limited
Andrew has been with Ralton since its inception in 2006 and leads the investment management of Ralton's managed accounts. He brings over 25 years of funds management and investment banking experience having held senior positions with major...
Expertise
No areas of expertise