Cynata (ASX: CYP) - Australian stem-cell know-how gets picked up in Japan
---
One of the joys of covering Life Sciences companies in Australia is that you are often the first analyst in the world to cover new developments in medical research that go on to bigger and better things. I had that experience with a Melbourne-based company called Cynata (ASX: CYP) a couple of years ago. If you visit Cynata's web site and look for a report headlined 'Unlimited quantities of potent adult stem cells, no hassles', that's my handiwork. Cynata knows how to take a small number of initial donor cells and turn them into virtually unlimited quantities of Mesenchymal Stem Cells (MSCs), which are adult stem cells known to be able to facilitate tissue repair and modulate inflammation. This morning Cynata announced that Japan's Fujifilm has optioned Cynata's lead MSC product for the prevention and treatment of graft-versus-host disease. Fujufilm has also optioned manufacturing rights and rights to other indications, and they have taken an equity stake in Cynata. Fujifilm was the company that last year bought America's Cellular Dynamics for ~US$307m so they are a serious regenerative medicine player.
---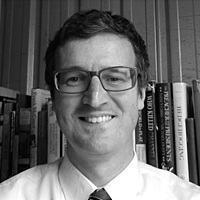 Founder and Senior Analyst
Pitt Street Research and NDF Research
I am an equity research professional who worked in stockbroking from 2001 to 2015. After 15 months doing investor relations I returned to equity research with the founding of NDF Research. With Marc Kennis I founded Pitt Street Research in July 2018.