Denial is a river filled with failures
---
The local market squeezed out a flat day where size continues to matter. Large-caps and mid-caps were positive most of the day before fading into the close while small-caps and micro-caps were negative all day. Local fund managers are selling small/micro caps and global investors are buying the big caps. Energy and banks were the lead sectors while miners and tech were the laggard sectors. We have started the 13th consecutive week with daily turnover below $9 billion excluding the index change day.
The main show tonight is the update from US Fed meeting. The simple facts are that inflation is hot and further monetary stimulus will do more damage to the economy. The handover from monetary to fiscal stimulus needs to take the next step in the US. It will help the economy and hurt the markets. QE tapering is not a question of "if" but a question of "when". Wages growth above inflation is fanciful in the near term but may be 2-3 year potential. Denying the reality of the economic and business cycles is fraught with danger. It's gone so stupid that Central Banks could have just bought their entire banking system and saved money instead of QE. Still think it's capitalism?
US Fed knows that we are in a bubble mess and it's in all asset classes. They know they are trapped between stimulus and inflation. They also know that the July reporting season will have a lot of outlook guidance pointing to input cost rising, weaker currency and margin pressure. If they move now, they hit a market at all-time high. If they wait for July reporting season to play out and then hit the market with tapering, they might be coming at a market on weak legs. Tapering is not a matter of if but when. CNBC survey said substantial majority believe that tapering starts in Jan 2022 and it will be flagged in July or Aug meeting. The majority think nothing will happen tonight. No one wants to talk about US reporting season. The majority assumes tapering news will hit somewhere in Q3. Markets can't move higher without more stimulus. And new stimulus will drive inflation even higher. All asset classes are aligned. There is nowhere to hide. Everyone is long and buying into the transitory theory on self-interest. Tonight's US Fed update is another steppingstone towards economic reality for the markets. It is another major inflexion points where Central Banks can force the markets to face reality or let the problem grow bigger. The window is closing for US Fed to unwind the mess in an orderly way. It is a choice between a messy unwind or a really messy unwind. Time will tell which way they go!
Western economies are in denial of the reality of the economic problems facing their economy. Central Banks are dealing in alternative facts to set up the logic for endless stimulus. The market is rigged by Central Banks and governments trying to boost asset prices despite that hurting the economy. Asset prices will come down as the cycle turns. No amount of money printing can avoid the economic and business cycles forever. Delaying the cycles creates an even bigger mess for later. Denial is a river filled with failures!
If you missed this from yesterday's strip…below are comments from a couple of guys that are far above my pay grade. Not that they are the smartest guys in town but there are very few that are more connected to the vested interest groups that have a substantial pull with Central Banks.
Billionaire hedge fund manager Paul Tudor Jones told CNBC on Monday he's paying close attention to this week's Federal Reserve policy meeting in light of recent economic data showing higher consumer prices. "If they treat these numbers — which were material events, they were very material — if they treat them with nonchalance, I think it's just a green light to bet heavily on every inflation trade," Jones said on "Squawk Box." "If they say, 'We're on path, things are good,' then I would just go all in on the inflation trades. I'd probably buy commodities, buy crypto, buy gold," added Jones, who called the stock market crash in 1987 and is founder and chief investment officer of Tudor Investment. On the other hand, Jones predicted that markets would be unsettled if the Fed comes out with a different tone Wednesday. "If they course correct, if they say, 'We've got incoming data, we've accomplished our mission or we're on the way very rapidly to accomplishing our mission on employment,' then you're going to get a taper tantrum," Jones said. "You're going to get a sell-off in fixed income. You're going to get a correction in stocks. That doesn't necessarily mean it's over."
Jamie Dimon believes cash is king – at least for the time being. JPMorgan Chase has been "effectively stockpiling" cash rather than using it to buy Treasuries or other investments because of the possibility higher inflation will force the Federal Reserve to boost interest rates, Dimon said Monday during a conference. The biggest U.S. bank by assets has positioned itself to benefit from rising interest rates, which will let it buy higher-yielding assets, he said. "We have a lot of cash and capability and we're going to be very patient, because I think you have a very good chance inflation will be more than transitory," said Dimon, longtime JPMorgan CEO. "If you look at our balance sheet, we have $500 billion in cash, we've actually been effectively stockpiling more and more cash waiting for opportunities to invest at higher rates," Dimon said. "I do expect to see higher rates and more inflation, and we're prepared for that."
It is clear that they seem to indicate that US Fed is likely to do nothing and let inflation keep running. US Fed is hoping that the world suddenly recovers from the structural and pandemic problems. Hope has a lot of friends but failure has none. Even China knows that the Western Central Banks are losing control and the debt bubble will not allow them to move on stimulus or rates. China is moving to curb commodity prices as they know US Fed won't do the hard yards. China moves on commodities suggests that they expect USD to go lower with inaction and higher inflation. Are we about to go all in on the inflation trades? Is it suddenly Gold in here or is it just me!!!
Let us run through the main data points released in the last 24 hours…
The Eurozone trade surplus widened to EUR 10.9 billion in April 2021, from EUR 2.3 billion in the same month last year, amid a sharp recovery in global demand following the relaxation of coronavirus restrictions. Exports jumped 43.2%, boosted by sales of manufactured goods (45.8%), including machinery and transport equipment (69.7%) and chemicals and related products (8.0%). In addition, exports of raw materials rose 57.1% and those of food, drinks and tobacco advanced 7.5%. Exports rose sharply to all main trade partners, including the US, UK, China, Switzerland, Russia and Turkey. Imports increased 37.4%, with purchases advancing for manufactured goods (33.0%) such as machinery and transport equipment (42.8%) and chemicals and related products (13.5%); raw materials (38.0%); and food, drinks and tobacco (2.9%). Among key partners, imports were mostly up from Russia, Turkey, India and Norway.
India trade deficit was revised slightly lower to USD 6.28 billion in May of 2021 from a preliminary of USD 6.32 billion. Still, the trade gap nearly doubled from USD 3.51 billion a year earlier, which was the lowest trade gap since 2009 as the coronavirus pandemic hit global demand. In May 2021, exports soared 69.4% to USD 32.3 billion, with sales of other cereals (847%), manufactured jute (256%), petroleum products (227%), handicrafts (193%), gems & jewellery (179%), leather (155%), and meat, dairy and poultry (147%) recording the biggest increases. Meanwhile, imports surged 73.6% to USD 38.55 billion. Oil imports rose to USD 9.45 billion from USD 3.49 billion in the same month of 2020 and gold imports increased to USD 679 million from USD 76.31 million.
Producer prices in Canada surged 16.9% year-on-year in May of 2021, following a 14.3% jump in the previous month. It was the highest annual producer inflation rate since January of 1975, bolstered by soaring softwood lumber prices (235.5%), on account of strong demand from construction as well as tighter supplies and inventory. Additional upward pressure came from energy & petroleum products (74.9%); chemicals & chemical products (21.5%); primary non-ferrous metals (31.6%); and fruits, vegetables, feed & other food products (14.4%).
Producer prices for final demand in the US jumped 6.6% from a year earlier in May 2021, the largest increase since the current data series began in November 2010 and above market expectations of a 6.3% advance. Producer prices for final demand in the US increased 0.8% from a month earlier in May 2021, following a 0.6% gain in April and beating market expectations of a 0.6% advance. Goods prices advanced 1.5% (vs 0.6% in April), boosted by cost for nonferrous metals; beef and veal; diesel fuel; gasoline; hay, hayseeds, and oilseeds; and motor vehicles. In addition, prices for food and energy increased 2.6% and 2.2%, respectively. Meanwhile, cost for services rose 0.6% in May, the fifth consecutive increase, mainly supported by a 0.7% rise in prices for trade services. Year-on-year, producer prices jumped 6.6% in May, the largest increase since the current series began in November 2010.
Retail sales in the US shrank 1.3% month-over-month in May of 2021, reversing from a 0.9% rise in April and much worse than the market forecast of a 0.8% drop as Americans shifted spending to services as the economy reopens and travel picks up and as fiscal support faded after a cash injection in March. It is the first decline in 3 months, with sales at building materials and garden equipment (-5.9%), autos (-3.9%), and electronics stores (-3.4%) recording the biggest decreases. Other declines were also seen at miscellaneous store retailers (-5%), general merchandise stores (-3.3%), furniture (-2.1%) and sporting goods, hobby, musical instrument, & book stores (-0.8%). In contrast, increases were seen at clothing (3%), health and personal care stores (1.8%), food services and drinking places (1.8%), food and beverages stores (1%) and gasoline stations (0.7%).
Manufacturers and trade inventories in the US went down 0.2% from a month earlier in April of 2021, following eight consecutive periods of increases and compared to market expectations of a 0.1% drop. Stocks at retailers fell 1.8%, extending a 1.4% decrease in the previous month, while inventories at manufacturers (0.3% vs 0.8%) and wholesalers (0.8% vs 1.2%) slowed. Year on year, business inventories rose 1.3%.
The NAHB housing market index in the US edged down to 81 in June of 2021 from 83 in each of the previous two months, below market forecasts of 83. It is the lowest reading in 10 months, amid rising cost pressure. The current single-family sub-index fell to 86 from 88 and the gauge for home sales over the next six months edged down to 79 from 81. Also, the prospective buyers sub-index declined to 71 from 73. "Higher costs and declining availability for softwood lumber and other building materials pushed down builder sentiment in Jun. These higher costs have moved some new homes beyond the budget of prospective buyers, which has slowed the strong pace of home building", said NAHB Chairman Chuck Fowke.
Japan's trade deficit decreased sharply to JPY 187.1 billion in May 2021 from a JPY 856.7 billion in the same month a year earlier but missing market consensus of a gap of JPY 91.2 billion. Exports jumped 49.6 percent year-on-year to JPY 6,261 billion while imports rose at a softer 27.9 percent to JPY 6,448 billion. Considering the first five months of the year, the trade gap narrowed sharply to JPY 996.69 billion from JPY 1,195 billion in the same period of 2020.
Comments on US market last close… 
US market pulled back ahead of US Fed update after retail sales fell more than expected and Producer Price Index growth was higher than expected. NASDAQ -0.71%, DOW -0.27%, RUSSELL -0.26% and S&P -0.20%. VIX is up again...now over 17. The economic data continues to support the view that stimulus is the main driver of economic growth while inflation is going higher and likely to hang around for longer. Market consensus is for tapering to start in 2022. Commodities are pulling back on earlier tapering worries while yields and USD remains steady. There is a lot of non correlated moves as the market is unsure of US Fed moves despite all the data clearly stating tapering soon. Oil keeps climbing on ever bit of good news...this time US stockpile reduction and Iran delays...thus can't be good for keeping inflation low. China is moving hard on Bitcoin miners and Copper in the last few days. China is actively trying to bring down commodity prices and flagging that US Fed won't do anything. Inflation trade might go nuts soon. US and EU resolved Boeing/Airbus fiasco as expected. Aus did a trade deal with UK that is nothing more than expected despite Aus having a strong hand with UK desperate for a good deal. Asset bubbles are in all asset classes and Central Banks are expected to let inflation run hot and hit weak consumer spending. What could go wrong? It's gone so stupid that Central Banks could have just bought their banking system and saved money instead of QE. Still think it's capitalism? The cracks are appearing and US Fed needs to calm markets with alternative facts after doing nothing tonight. Time will tell how that plays out. Jamie Diamond is saying JPM is sitting on a massive cash holding. He is a greedy man.
Deep Data Analytics offers tailored solutions (i.e. Macro investment signals to DIY investment models) to a variety of investors (i.e. fund managers, financial planners, financial advisers, accountants, SMSF and retail investors). If you are interested to find out more, feel free to contact via the website (VIEW LINK)
Full SUNSET STRIP report with end of day market stats are on the attached link.
Never miss an insight
Enjoy this wire? Hit the 'like' button to let us know. Stay up to date with my content by hitting the 'follow' button below and you'll be notified every time I post a wire. Not already a Livewire member? Sign up today to get free access to investment ideas and strategies from Australia's leading investors.
---
Four reasons to register for Livewire's 100 Top-Rated Funds Series

Livewire's Top-Rated Fund Series gives subscribers exclusive access to data and insights that will help them make more informed decisions.
Click here to view the dedicated website, which includes:
The full list of Australia's 100 top-rated funds.
Detailed fund profile pages, with data powered by Morningstar.
Exclusive interviews with expert researchers from Lonsec, Morningstar and Zenith.
Videos and articles featuring 16 top-rated fund managers.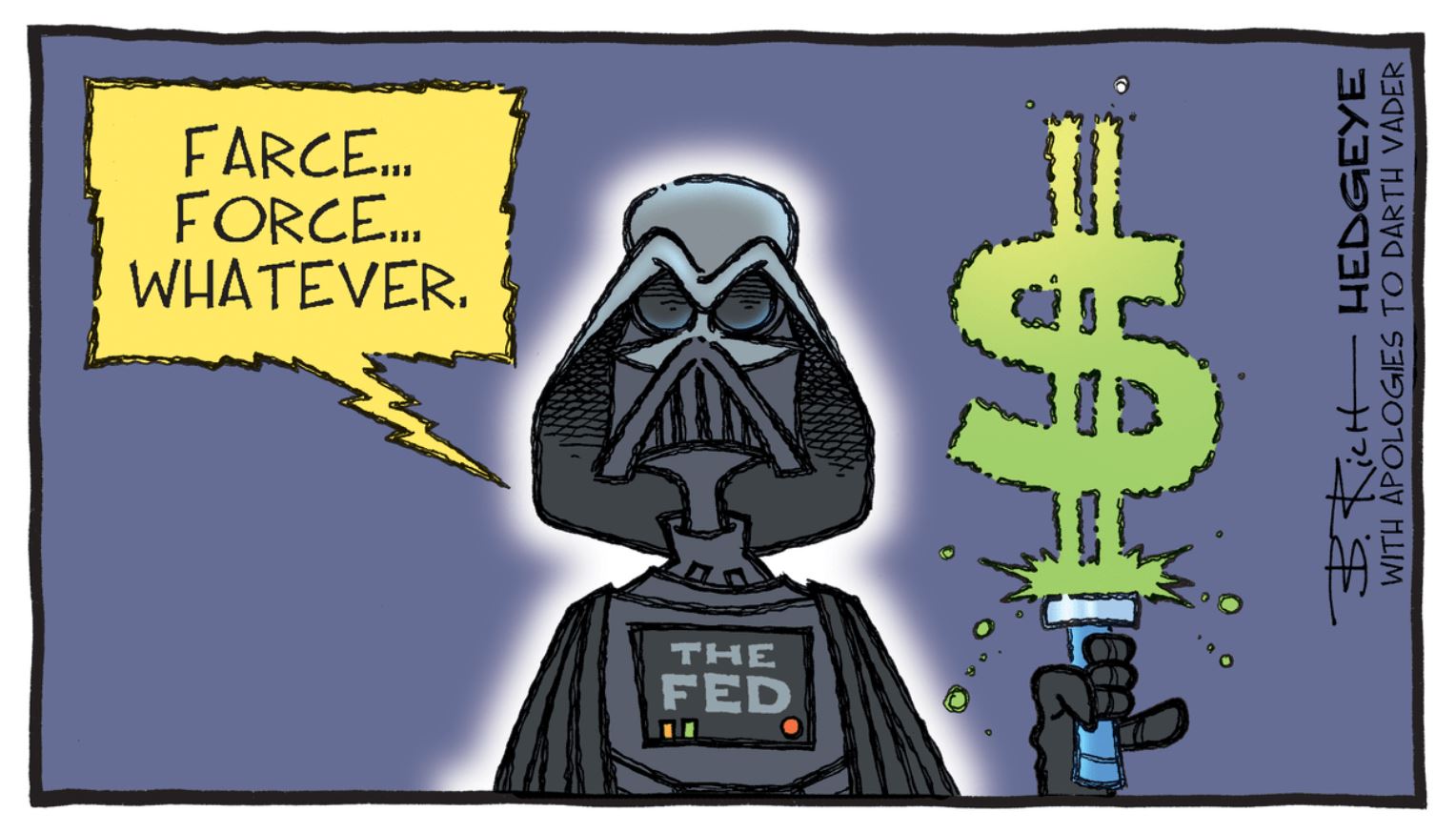 ........
Deep Data Analytics provides this financial advice as an honest and reasonable opinion held at a point in time about an investment's risk profile and merit and the information is provided by the Deep Data Analytics in good faith. The views of the adviser(s) do not necessarily reflect the views of the AFS Licensee. Deep Data Analytics has no obligation to update the opinion unless Deep Data Analytics is currently contracted to provide such an updated opinion. Deep Data Analytics does not warrant the accuracy of any information it sources from others. All statements as to future matters are not guaranteed to be accurate and any statements as to past performance do not represent future performance. Assessment of risk can be subjective. Portfolios of equity investments need to be well diversified and the risk appropriate for the investor. Equity investments in listed or unlisted companies yet to achieve a profit or with an equity value less than $50 million should collectively be a small component of a balanced portfolio, with smaller individual investment sizes than otherwise. Investors are responsible for their own investment decisions, unless a contract stipulates otherwise. Deep Data Analytics does not stand behind the capital value or performance of any investment. Subject to any terms implied by law and which cannot be excluded, Deep Data Analytics shall not be liable for any errors, omissions, defects or misrepresentations in the information (including by reasons of negligence, negligent misstatement or otherwise) or for any loss or damage (whether direct or indirect) suffered by persons who use or rely on the information. If any law prohibits the exclusion of such liability, Deep Data Analytics limits its liability to the re-supply of the Information, provided that such limitation is permitted by law and is fair and reasonable. Copyright © Deep Data Analytics. All rights reserved. This material is proprietary to Deep Data Analytics and may not be disclosed to third parties. Any unauthorized use, duplication or disclosure of this document is prohibited. The content has been approved for distribution by Deep Data Analytics (ABN 67 159 532 213 AFS Representative No. 1282992) which is a corporate approved representative of BR Securities (ABN 92 168 734 530 and holder of AFSL No. 456663). Deep Data Analytics is the business name of ABN 67 159 532 213.