Did Fairfax already publish the RBA's rates decision?
---
Last week an article published by Fairfax's Peter Martin (VIEW LINK) moved currency markets and changed expectations about the RBA's upcoming interest rates decision (see chart below). The thrust of the article was that Martin had knowledge of the RBA's intention with such conviction that market pricing for the rate cut moved from around 50% to 70% chance of a cut. The article was followed up by Michael Pascoe (also Fairfax) who contacted Martin to find out 1) where he got the information and 2) how accurate was the information. Pascoe writes; "Massaging market expectations is a delicate business, as the CFO of any listed company will tell you. But the conduct of monetary policy should be a little more transparent. Besides, it makes the RBA board look like a rubber stamp if the outcome of Tuesday's meeting is leaked on the Thursday before it takes place. I asked Peter on the record if the story was a drop. He replied: "I can't say how I got the story. It is accurate." (VIEW LINK)
---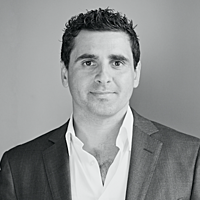 Co Founder
Livewire Markets
Livewire is Australia's #1 website for expert investment analysis. We work with leading investment professionals to deliver curated content that helps investors make confident and informed decisions. Safe investing and thanks for reading Livewire.
Expertise