Diversity beats ability - what makes a dream team?
---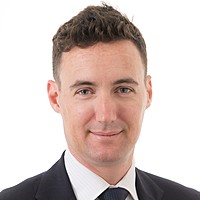 Chad Slater
Ellerston Capital
My columns seem to be developing a theme of starting with outlandish statements, so let's keep that theme going this week. Q: how many men should be part of a team for it to perform well? A: between not many and zero.
Yes, that's right. There is basically no limit to how much a team can improve its performance by adding more women. Unfortunately for men, it doesn't run the other way: adding more men beyond a small number doesn't improve performance.
There is a lot of press about more women and diversity being added to boards to improve governance. Many people see this as "political correctness gone haywire", when ability and experience should be the driver of choice. The evidence says no: allowing more men should be the special case and hiring based solely on ability isn't the best strategy.   
Rather than tackle boardroom diversity debates head-on, I thought it would be interesting to examine a case study of why diversity matters by starting closer to home. The funds management industry.
Let's try another Q&A: if you were asked how many jellybeans are in a jar, how confident would you be in your answer? Now consider if 100 random people were asked, would that change the result? Yes, it would – the crowd is more likely to be right. This is what's called "the wisdom of crowds". It's the opposite effect to "the madness of crowds". Crowds often reach conclusions that are better than an individual.
And it turns out there is a way for a crowd to improve those forecasts: have a diverse range of views in the crowd. An excellent book called Superforecasters looked at what decisions in the most successful forecasting groups had in common. The key concluding line was "diversity trumps ability". A group of very intelligent people with the same background underperforms the same group of lower intelligence that is constituted with outliers. The characteristics that matter isn't intelligence, rather it is having a high level of open-mindedness, coupled with a culture of sharing.
To some, this all sounds rather "new age" and "PC". Yet the results spoke for themselves: teams of forecasters beat the average person by 10%; prediction markets beat those teams by 20%; and "Superteams" beat the prediction markets by 15-30%.
Funds Management is an interesting case study for diversity. There is no physical output, rather the only thing "produced" are opinions, unlike many other industries. Forecasting is its defining purpose.
Unfortunately, my industry starts from a poor position in diversity. The Times newspaper last week had an article showing that out of the 15,316 fund managers in the surveys database, only 1,615 were women. Of those, only 809 were trusted to run funds on their own or in women-only teams. This compares with 12,597 men who run funds alone or with other men.
The most perplexing part is that my industry is one where results (should?) matter. Credit Suisse in reviewing optimal fund management models showed results consistent with the Harvard study mentioned at the start: more women raise collective intelligence levels of groups (Exhibit 1) and team-managed funds tend to outperform those run by individuals (Exhibit 2) – the "jellybean experiment" in action.
Exhibit 1 – Collective intelligence score of teams against the percentage of women constituting those teams.
Source: Anita Woolley and Thomas Malone, "What Makes a Team Smarter? More Women," Harvard Business Review, June 2011.
This is important for two reasons: firstly, this outcome is consistent with the findings of the authors of Superforecasters, suggesting that funds management is no different to other realms of forecasting.
Exhibit 2 - Team level size outperformance vs single-manager funds
Secondly, and perhaps more importantly, it is a direct challenge to how most people perceive successful fund management firms are run. The "omnipotent fundie" is prevalent in Australia for fund managers. Indeed, most asset consultants see shared roles as being dilutive to decision making and lacking control, so team base structures are generally marked as a negative in their review of funds. This research challenges this assumption.
One might reasonably ask how my firm scores on these fronts. I'd say B-. Since starting with no female staff on day one in 2012, we have made a conscious effort to increase the number of females in the team to where just under 40% of staff are female. We score better on other diversity measures, with multiple countries of origin backgrounds (7 countries out of 10 staff) and age (20 through to 62). Exhibit 3 below outlines some other criteria to measure cognitive diversity in teams.
If we circle back to where we started, team diversity, these same issues apply to company boards. Yet boards globally are as male dominated as the fund management industry. Exhibit 4 below shows the global league table.
Exhibit 4 – Gender composition of boards on the largest publicly listed companies
Given what we know about the performance of teams and groups, it is borderline negligent for a board of directors to not have a diverse board. Shareholders should demand it and if they don't get it, governments should legislate it because it isn't political correctness, it's good business sense.
For further insights from Morphic Asset Management, please visit our website
Never miss an update
Enjoy this wire? Hit the 'like' button to let us know. Stay up to date with my current content by
following me
below and you'll be notified every time I post a wire
Welcome to Livewire, Australia's most trusted source of investment insights and analysis.
---
To continue reading this wire and get unlimited access to Livewire, join for free now and become a more informed and confident investor.
Chad co-founded Morphic Asset Management in 2012. As a stock picker Chad is also a generalist but has strong regional knowledge of Europe and the Americas. He has also been awarded the CFA Charter.
---

Never miss an update
Get the latest insights from me in your inbox when they're published.
---
---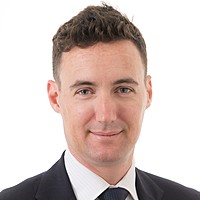 Co Head Global Equities (ex-Asia)
Ellerston Capital
Chad co-founded Morphic Asset Management in 2012. As a stock picker Chad is also a generalist but has strong regional knowledge of Europe and the Americas. He has also been awarded the CFA Charter.
Expertise