DJIA - After 8 consecutive up months the trend is indeed your friend
---
At the end of November, the Dow Jones Industrial Average (DJIA) had recorded 8 consecutive calendar month increases. Since 1914, a monthly winning streak of this length is very rare, having been previously observed on only 7 independent occasions.
The evidence suggests, that upward trends of this length, have a tendency to continue rather than reverse. In fact, the sweet spot in statistical terms, post 8 consecutive monthly gains, is the 3-month forward interval, producing an average return of 7.23%, with an unblemished win rate of 7 from 7. 
---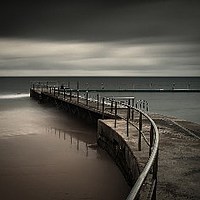 Statistical Research & Data Analyst
Andrew has over 25 years' experience in the Australian financial markets sector with extensive knowledge of both equity derivatives and statistical analysis (predictive techniques). Andrew is responsible for delivering evidence based market...
Expertise