Don't panic. Accumulate equities in weakness.
---
Given the panic in financial markets at present, it is truly amazing that Government bonds across the developed world are rallying to both historic and unprecedented levels. We have two main chains of thought to explain today's bond market prices and the recent rally. First, there is the view that bond prices are the legacy of quantitative easing programs across the world. The second and alternative view suggests that bond prices reflect the risk of deflation, recession or financial institution problems in Europe and the US – following the Japanese experience of the last decade. The financial institution problem directly flows from the collapse in energy prices and the credit exposure of banks. Whatever may be the reason for the current price of bonds, we can draw the conclusion that the likely returns from bonds will be very poor over the next five to ten years. Indeed, it is likely that the returns from higher risk assets – notably equities – will far exceed the returns from bonds and reverse the trend of the last ten years. (VIEW LINK)
---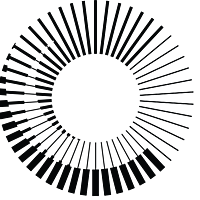 Funds Management & Stock Research
Clime Investment Management
The Clime Group is a respected and independent Australian Financial Services Company, which seeks to deliver excellent service and strong risk-adjusted total returns, closely aligned with the objectives of our clients.
Expertise