Dont fight the Fed....... (The BOJ, The ECB, The BOE, The RBA)
---
After last nights historic cut from the Bank of England to the lowest interest rates on record we have now had 666 central bank interest rate cuts globally since the Lehman Brothers bancruptcy in 2008. Fighting Central Banks is like fighting a fire with petrol. The only person I can recall ever taking one on and winning is George Soros and that was a generation ago before the advent of QE. Interest rates are low for longer. The RBA will cut again in H1 2017.
---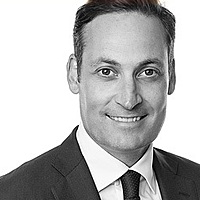 Angus Coote
Jamieson Coote Bonds
Angus established Jamieson Coote Bonds with Charlie Jamieson in 2014. He started his career with JPMorgan in London, before working at ANZ and Westpac, where he transacted the first ever Australian Bond trades for several large Asian Central Banks.
Expertise