Droga's secret weapon gives him an edge in the pre-IPO space
---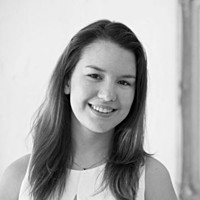 Mia Kwok
Livewire Markets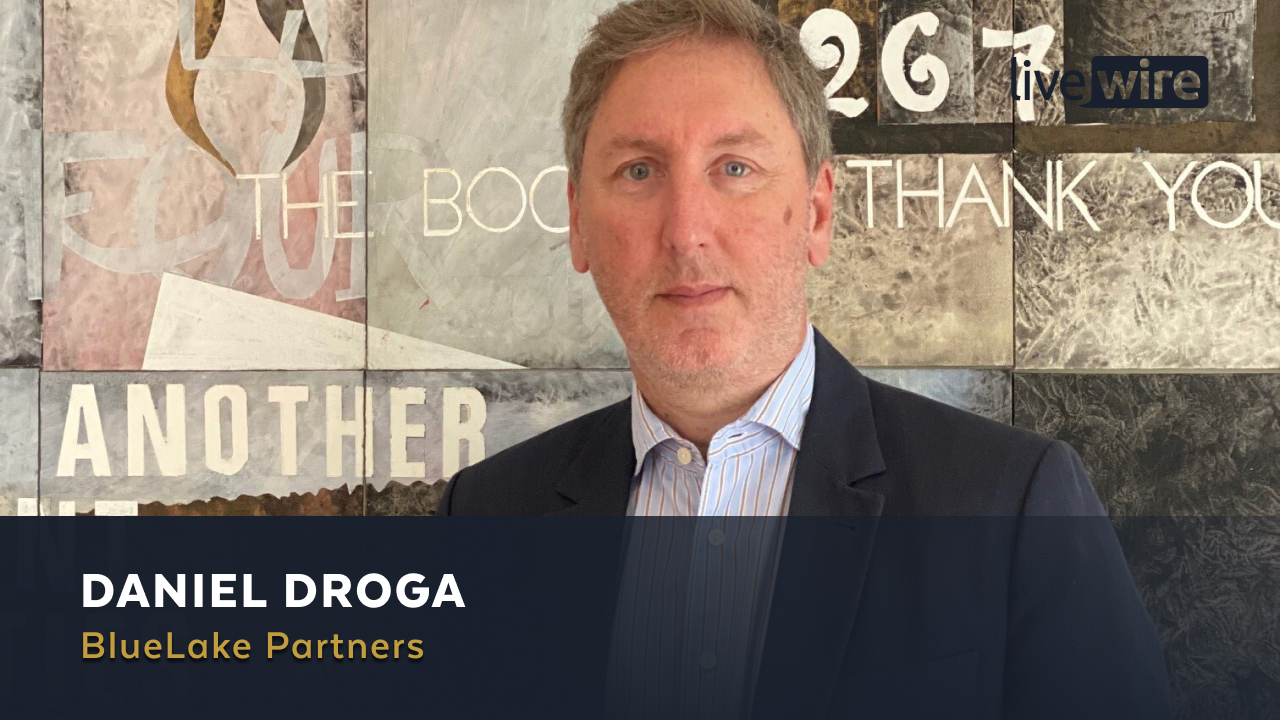 Over the summer, the much-admired but seldom seen, BlueLake Partners fund manager Daniel Droga sat down to chat with Centennial Asset Management's Matt Kidman on the podcast Success and more interesting stuff. The pair discussed Droga's astonishing track record, his passion for art and film, as well as the launch of the co-invested Fifth Estate Emerging Fund - a wholesale, pre-IPO fund that is being watched enviously from the sidelines by those who know Droga's track record. 

Since Droga started his investment house, BlueLake Partners, named after the glacial blue lakes atop Mount Kosciusko, he has achieved annual returns of 38%, without a single down year between 2010 and 2020.
"If you gave Daniel $100,000 to invest at the beginning of 2000, it would now be worth $21.2 million, even

after

you've paid tax," said Matthew Kidman of Centennial Asset Management in the Livewire podcast

.
Droga spoke with Matt Kidman about the transition from a self-described "dogsbody broker" to the master of the decade-long trade and seemingly indomitable investor. There's obviously a lot of smarts to the BlueLake shop, established in 1999 with co-founder Richard Harry Holden, but there seems to be a simpler answer to Droga's success: an innate ability to find the right people.
Fifth Estate meets the 'fourth estate'

While Droga has traditionally shied away from the media it seems like he might be ready to emerge from the shadows and bask just a little in the sunshine that's been beaming down on his firm for the past 20 years.
Droga is pulling out all the stops for this pre-IPO wholesale fund, Fifth Estate Emerging Fund, which is investing in a number of small companies in their early stages. The fund is focused on high-growth businesses that have an intention to list. 
According to Droga, this space is heavily underinvested in. 
"I believe we are still in the infancy of the emerging companies space. There are only a handful of managers offering exposure to this area now and we will likely see more open this year," said Droga.
The pre-IPO space is a fickle beast. You don't want to attract the "wrong" companies and that is a hard thing to discern. 
So far, according to its website, the fund has invested in: 

4D Medical, a respiratory imaging company
Good Catch, a plant-based tuna retailer 
Conveyancing.com.au, which is fairly self-explanatory
Brosa, an online-only furniture retailer
Lumos, a medical diagnostic manufacturer
As an asset manager, you need to be able to find high growth companies that nobody else has heard of, invest capital into their expansion with a view to the company listing on the stock exchange.
Ideally, you get a clip on both sides of the IPO in the form of ongoing returns from the business's high-growth revenue, and also committing to the upside of the listing itself. The companies themselves benefit from the IPO-expertise of their investors. But it is very different to venture capital which tends to take on a more controlling stake in the underlying business.
 Pre-IPO, or at least The Fifth Estate fund, is currently looking at a more hands-off approach. 
"The investing pool is still insignificant in the scheme of the IPO market and our experience is that emerging company funds not only provide needed growth capital but valuable listed market intel and connections to smooth the process and ready the company towards the public markets," he said.
Droga said he, and BlueLake Partners, have been toying with the idea of a pre-IPO fund for the past five years but hadn't found the right way to go about it. 
"We felt to participate effectively in this area we needed to create a very specific vehicle dedicated to this space. Create a brand that emerging companies could relate to, bring together a specialised management team and then invite investors to co-invest alongside us in a managed fund," said Droga. 

Droga's desire to create a brand around the fund is one of the key reasons he has emerged from the shadows. It's not just about timing, it's about attracting the right people as well. 
Picking the right people
Investing in the pre-IPO space is fraught with risk, while also offering hefty rewards. 
Having the ability to discern talent correctly gives you the information edge to get ahead of the game. You need to be able to trust the management of the companies you're choosing. Companies that, by their very nature, are fledglings you're about to push out of the nest and into the stock exchange. 
Droga just happens to be an expert in this. 
Not only has his firm had almost no staff turnover, but the majority have also been working together for over a decade. Even Droga's investment partner for this fund, Centennial Asset Management, endured a lengthy courtship. 
"The idea of partnering with Centennial Asset Management was a natural one, we have shared offices, discussed everything under the sun and invested in similar companies over 10 years. Centennial have an exceptional track record of 17% pa since 2012, experience in raising capital which we do not have, and an extensive network," said Droga. 
Yes, it's about people. 
The original "Droga Five"
Perhaps this ability to spot talent is a by-product of growing up in a tight-knit family in the middle of Perisher in 1970s before it was the booming, year-round tourist destination it is today. Daniel was one of a family of five boys and one girl.
"The years we were at Perisher there weren't a lot of families down there…so we were very dependant on each other to do things… We ran a Droga Olympics - summer Olympics down there and the sort of events were everything from grass skiing, table tennis, backgammon, I think we had a portrait painting competition," said Droga in Success and More Interesting Stuff. 
"And just a few years ago, we did it again at my brother's place in America. Each family had done a musical. It's competitive in very unusual ways…The Holy Grail was certainly skiing."
His youngest brother, David Droga, is an award-winning adman and founder of New York-based Droga5, an advertising agency that has been on a one-way rocket ship to success. The family has established cultural philanthropy organisation, the Droga Family Foundation, which has supported art, architecture and indigenous students of these disciplines.
In 2014, when Daniel discovered the underrepresentation of First Nations people in architecture studies, he was mobilised to create a fund to support indigenous students. At the time, according to the Sydney Morning Herald, only 0.2% of professional architects were indigenous. 
Another example of Droga's support of the arts, architecture and those who study it is the eponymous "Droga Apartment" which he commissioned after a trip to New York that inspired a love for a certain style of architecture. This apartment has been lauded as an iconic piece of Sydney architecture and has now been donated to the Institute of Architects for their architects in residence. The affinity with those bright students extends beyond just a love of the arts and a philanthropic inclination. 
Droga has also built his own talent pool for recruitment. 
Finding the next generation 
Talent comes from unlikely quarters, but if you don't have time for the hunt you can build a way to draw the smart people out into the open. 
"In the early dotcom years of 2000, we built a simulated ASX trading game called www.tradingplaces.com.au that we used to recruit talented and interested young university students to intern with us," Droga told us. 
"The competition is only open to students with .edu emails and at the height of 2008, we had over 9000 students competing, making it one of the largest if not largest intervarsity event in Australia," he said. 

By comparison, the next largest event, UniGames or UniSport Nationals, hosts about 6000 students. 
"The winner of the 2009 competition has worked with us since then and now heads our quant team and the winner of 2016 runs many of our index strategies. This year's competition starts in April and aside from the glory, prizes and internship opportunity we are also awarding a TradingPlaces NFT to the winner," said Droga. 
The secret to Droga's success
Focused - he hasn't tried to be all things to everyone
Analytical - a lot of his strategies are informed by data
Targeted - he is drawn to markets where he feels he can gain a competitive edge
Patient - he doesn't rush into decisions. He waits for the right time and finds the right people
Creative - he has found creative ways to attract the best talent
Conclusion

So what lessons can we learn from a complicated man running a complicated fund? 
Find the right people. It is perhaps a great irony that Droga, who generated much of his early returns from the futures market - a notoriously analytical beast - has become the talent-savant. But it takes a certain type of person to jump successfully into the pre-IPO market. It takes a certain amount of nous and the ability to take on the greatest risk: trust. 
Never miss an insight

Enjoy this wire? Hit the 'like' button to let us know. You can read more of my articles here on my profile page, and don't forget to hit the 'follow' button so you'll be notified every time I post a wire. Not already a Livewire member? Sign up today to get free access to investment ideas and strategies from Australia's leading investors.
Never miss an update
Enjoy this wire? Hit the 'like' button to let us know. Stay up to date with my current content by
following me
below and you'll be notified every time I post a wire
Welcome to Livewire, Australia's most trusted source of investment insights and analysis.
---
To continue reading this wire and get unlimited access to Livewire, join for free now and become a more informed and confident investor.
---
---
Mia Kwok is a former content editor at Livewire Markets. Mia has extensive experience in media and communications for business, financial services and policy. Mia has written for and edited several business and finance publications, such as Business Insider, Superfunds Magazine and Urban Icon.
---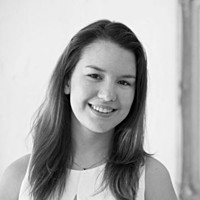 Mia Kwok is a former content editor at Livewire Markets. Mia has extensive experience in media and communications for business, financial services and policy. Mia has written for and edited several business and finance publications, such as...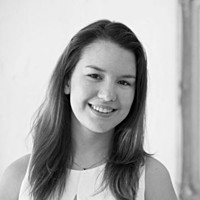 Mia Kwok is a former content editor at Livewire Markets. Mia has extensive experience in media and communications for business, financial services and policy. Mia has written for and edited several business and finance publications, such as...