Earnings certainty crucial in present environment
---
Earnings certainty will be source of upside surprise in this reporting season. Market EPS estimates for FY2016 are trending down at the moment (see chart below). This implies that any company that can credibly guide to FY2016 numbers, or provide qualitative outlook that assures the market that its EPS is safe will perform well. Telecommunications and Healthcare sectors are ones in which the constituents generally meet this criteria, and so could perform well this reporting season, especially given the certainty of earnings that they offer in the present environment.
---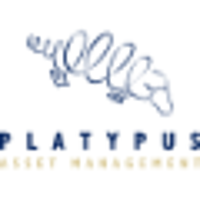 Australian Unity Investments
Platypus Asset Management
Platypus is a boutique fund manager that specialises in Australian equities. Platypus have a long history of outperforming the Australian market. We are a true to label growth manager with an uncompromising focus on quality.
Expertise