It was a broadly flat week for global equities with an upbeat start to the Q2 US earnings reporting season helping offset wobbles caused by US President Trump's latest rants. The biggest market move was oil, which dropped due to global trade tensions and rising supply from Saudi Arabia.
On earnings, almost 20% of S&P 500 companies having reported so far and, according to FactSet, 87% have beaten expectations – comfortably above the 5-year average of 70%. And it's not just about tax cuts, with 77% of companies also beating revenue estimates, compared with a 5-year average of 58%. Highlights last week included good results from Morgan Stanley and Microsoft, with the latter reaching a new record high and helping drag the tech-heavy Nasdaq-100 Index to a new record high also.
Trump tried his best to attract attention, complaining about the upward pressure on the $US caused by Fed rate hikes and also threatening to extend the 10% tariff on Chinese imports from $US 50 billion to $US 500 billion. Markets momentarily reacted but I sense a degree of Trump fatigue setting in. Indeed, it helps that – as I suggested last week – China seems to have decided not to aggravate matters by responding to his threats. In fact, it could be that China has decided it could live with a modest tariff increase if need be – possibly devaluing its currency as an offset – rather than agree to be dragged into market opening reforms. China also perhaps suspects Trump's threats are hollow, as the tariffs in themselves are already attracting US political opposition. Notably, North Korea also seems to be dragging its heels on the peace effort, and could be trying to do just enough to sideline Trump and possibly "wait him out".
Domestically, the highlight was a super strong June employment report. Although employment growth has slowed from last year's break neck pace, it's still fairly solid, though a lift in labour supply is also keeping the unemployment rate broadly steady at around 5.5%. The mixed forces operating on the economy continue to keep the RBA firmly on hold.
The week ahead
Two data highlights this week will be Australia's June quarter consumer price index result on Wednesday and America's Q2 GDP result on Friday. In a word, the CPI is likely to remain frustratingly "benign" with annual growth in underlying inflation holding steady at 1.9%, or just under the RBA's 2%-3% target band. Meanwhile, Wall Street already appears primed for what promises to be a block buster US GDP report, with 4% annualised Q2 growth expected after a moderate 2% pace in Q1.
Barring a trade-war flare up, the Fed seems increasingly likely to lift rates in both September and December, keeping upward pressure on US bonds yields and the $US. Thanks to strong earnings and reasonable valuations, these well-telegraphed rate hikes seems unlikely to faze Wall Street all that much either.
Indeed, we'll also see another 170 S&P 500 companies report earnings this week, with intense focus again on the tech stocks such as Alphabet (Google), FaceBook and Amazon.  Although expectations are high, these tech darlings still managed to dazzle investors last earnings season and may well do so again.
Have a Great Week!
---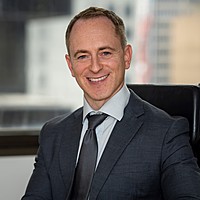 Co-Founder, Head of Strategy & Marketing
BetaShares
Ilan was a founding team member of BetaShares and is responsible for corporate & product strategy. Previously, Ilan worked for The Boston Consulting Group (BCG), one of the leading global strategy consulting firms.
Expertise