ECB comments spark bond sell-off
---
Good morning, whatever German or, if it existed, European is for "taper tantrum", we got it yesterday with 10 year Bund yields rising by over 50% from 0.24% to 0.37% and on the back of unexpected comments by nobody less than (St) Mario Draghi himself. Having, as recently as Monday, reaffirmed the ECB's loose monetary policy, he shocked yesterday by highlighting the increasing strength of the eurozone economy and by adding that disinflation driven by the supply overhang in energy markets should not be overvalued.
The kick-back was pretty instant with the euro leaping nearly 1 ½ cents from US$1.1185 to close at 1.1340. With a 12 month intraday high of US$1.1366, the single currency is now within a whisker of breaking new ground.
But this big move was not alone in shaking a marketplace which is becoming obsessed with risks. More and more one finds the arch bears being quoted – the very same ones who have been predicting the mother and father of all stock market crashes for at least the past two years – and any event and any correction is immediately being hailed as the beginning of the end. Funnily enough, the closest we have come to sighting a black swan was in fact the news yesterday that the European Union has decided to fine Google €2.4 billion for doing what it does which is to use its proprietary systems in order to generate revenues. Next they will be fining Mercedes dealers for not offering BMWs and Jaguars or Aldi for not offering Lidl branded products or Bayern Munich for buying the best players and winning everything, thus denying FC Castrop-Rauxel a fair crack of the whip
The problem is not in what Google does but in the arcane EU competition regulations which might more or less work for chocolate bars but don't do so necessarily in cyberspace.
Britain will be better off away from the European beaurocracy.
---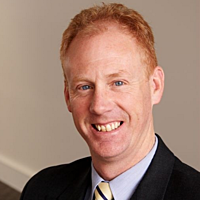 Director
Joseph Palmer & Sons
Alex Moffatt has almost 40 years' experience dealing in equity, debt and currency markets in Australia, the UK and USA. He has worked at several companies in the wealth management industry, including Schroders in the UK. A director of Joseph...
Expertise
No areas of expertise