EL&C Baillieu: Top picks - mid & small caps
---
We select our preferred stocks from our mid and small cap company universe, as well as provide an outlook for the economy and equity market. Click through to the research report or listen to the podcast.
Our list of top mid and small cap stocks are as follows: Adairs (ADH), Ardent Leisure Group (ALG), Bapcor (BAP), EQT Holdings (EQT), Hansen Technologies (HSN), Monadelphous Group (MND), MNF Group (MNF), Steadfast Group (SDF) and Village Roadshow (VRL). This includes an upgrade of MND to Buy due to valuation support and a robust pipeline of near-term opportunities.
In the current economic environment we remain cautious, preferring exposure to companies with growing earnings and low levels of corporate debt. In 2Q19, Australian real GDP growth slowed to just 1.4% YoY, around 28-year lows. This softness was reflected in the August 2019 reporting season, with companies reporting sluggish sales growth, some modest margin pressure, and flat profits. So far in 3Q19 the data is mixed, with soft vehicle sales, retail sales, business and consumer sentiment. Stock valuations remain at above-average levels, with the forward PE for the market above 16x, 12% above average.

Tune into the podcast to hear us discuss what each of the stocks do and why we like them, or click on the research report below. 
---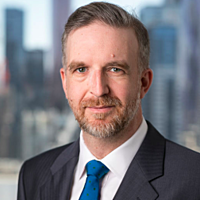 Research Analyst
EL&C Baillieu
Nicolas Burgess, CFA is a research analyst at EL&C Baillieu Limited, focusing on small and mid-caps including the technology, diversified financials and insurance sectors. He has been an analyst for over 18 years and been at EL&C Baillieu since 2012.
Expertise