Election 2016 - Does Australia get downgraded?
---
In a world where the reserve currency (USD) and a host of former AAA stars have been downgraded to AA+ (France, UK, NZ) we dont see this being a huge issue in the longer term as long as there is a resolve to fix the plumbing and improve the budget going forward.
In previous cases of downgrades (UK most recently down two notches from AAA by S&P) bonds actually rally hard. This was the case in USA, France and NZ. There are a couple of reasons for this. Without going into too much detail the main is that Reserve Managers (Central banks, the biggest buyers of bonds globally) used to only be able to buy AAA rated bonds. But when the USA (reserve currency) was downgraded in 2011 reserve managers changed their trust deeds to be able to take AA+ paper given that the reserve currency, and biggest beneficiary of reserve allocation, had now been downgraded. Prior to this it would have been far more serious being slapped with AA+.
The second reason for bond yields falling (rallying) on a downgrade is that bond investors assume the economy will slow further and that the Central Bank (in our case RBA) would have to cut rates aggressively to take up the slack. This sees the AUD fall and bonds rally significantly.
Should the ratings agencies cut Australia to below AA+ this would pose more significant problems for funding costs. This however is (thankfully) a long way off and may never happen (hopefully).
The real issue is with the banks....
The Australian banking sector has the benefit of a AAA rated Sovereign and the implicit assumption that if things get bad the Government will step in should a problem arise (think Goverenment Guarantee in 2008). If the Sovereign gets downgraded then so too do the banks. At last count the banks are funded roughly 30% in offshore capital markets. End result is higher borrowing costs and either higher mortgage rates or lower banking margins (we're tipping the former)
---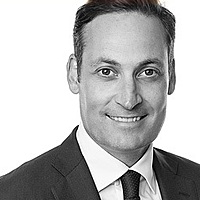 Angus Coote
Jamieson Coote Bonds
Angus established Jamieson Coote Bonds with Charlie Jamieson in 2014. He started his career with JPMorgan in London, before working at ANZ and Westpac, where he transacted the first ever Australian Bond trades for several large Asian Central Banks.
Expertise