Emerging automotive: The shovels of the modern gold rush
---
Australia is known for its high-quality manufacturing, with homegrown emerging automotive companies driving innovative solutions to a market undergoing significant change. The shift toward electric vehicles requires novel technologies to solve unique problems associated with the electrification of transport. Two Australian companies are dominant in their niche markets due to technology and production capabilities that are hard to replicate, meaning they are well-placed to leverage their competitive position over the next decade.
Transport industries are currently undergoing a paradigm shift, with the growth of the electric vehicle (EV) market and electric aviation being driven by supportive government policies and regulations, increasing investments by leading Original Equipment Manufacturers (OEMs), rising environmental concerns regarding emissions, and decreasing prices of batteries.
Many of the world's leading economies have pledged to begin a transition away from petrol and diesel cars as they strive to hit emissions reductions targets under the Paris Agreement and head toward net-zero by 2050, with electric aviation becoming increasingly viable.
Greenhouse gas emissions (GHG) within the Australian transport sector represent almost 20 per cent of our totals, with the automotive industry being around half of that.
For our nation to achieve a 26 to 28 per cent decrease by 2030, drastically reducing sector emissions is critical to meeting these targets.
The electrification of applications is seeing electronics and batteries continue to get smaller and more powerful, increasing the need for better performance and greater efficiency through novel methods.
As the EV replacement cycle takes hold globally, range extension and noise reduction are important problems requiring to be solved by OEMs. Vehicles are getting heavier due to battery mass, and range anxiety is increasingly a significant driver of OEMs development programs and decision making.
As the world attempts to solve many of our societal challenges, we require more from smaller areas — presenting a significant opportunity for developing unique and emerging automotive solutions.
PWR Holdings Ltd (ASX: PWH) and Carbon Revolution Ltd (ASX: CBR) are two companies with long-term opportunities that benefit from the electric transition. Both companies develop products within the automotive industry (with potential in aero/lift applications), solving different problems that provide more efficient and effective outcomes.
Engineering the unfair advantage
PWR is an innovative and world-leading thermal cooling manufacturer. It has an end-to-end product design and implementation strategy when it comes to high-performance automotive cooling solutions.
Having its origins in performance radiators and oil coolers in the V8 racing series, PWR services high-end motorsports teams and passenger vehicles and has effectively become the sole supplier for F1 and, subsequently, most major motorsport formats worldwide.
PWR's core competency in thermal cooling solutions, combined with their continued investment in technology and capabilities to solve most thermal problems in bespoke, high-performance and compact areas, has seen their technology edge trickle down into adjacent and emerging markets.
PWR is extending into other industrial applications through their Emerging Technologies division, leveraging knowledge from their Motorsports division to become a pivotal supplier to electric, aerospace and military organisations. In its infancy, the growth is driven by its advanced technology, reduced lead times, and high-quality standards.
Emerging technologies
Traditional cooling methods (radiators etc.) are less effective in contemporary applications, and newer methods require direct cooling (oil over the heat source) or water combined with cold plates to remove heat energy in more compact and bespoke areas.
Because of these challenges, smaller, higher power densities require higher thermal management — i.e. they need more efficient and effective solutions to modern challenges.
Because these solutions are not readily available, PWR's customer base requires creative solutions, which means they engage from concept design through prototyping and manufacture.
Over time, the company has transitioned from a parts manufacturer to a complete systems integrator.
The Emerging Technologies division primarily contains their Micro Matrix Heat Exchanges (MMX) and cold plate technologies, which aim to meet the contemporary demands of their customers aided by CT scanning and additive manufacturing processes (e.g. 3D printed aluminium).
Their MMX solutions are highly efficient, compact and lightweight solutions constructed from an array of hollow microtubes ranging from 0.3mm to 1mm diameter — providing an exceptional surface area in a compact package to maximise heat transfer in liquid applications. Initially produced for motorsports, the company expects this to shift into other new industries and applications.
Whereas the company's liquid cooling plates support various end applications such as radar systems, autonomous vehicles, energy storage systems and power electronics cooling applications. PWR is currently seeing early successes in aerospace and defence markets.
The opportunity
As a total systems integrator, PWR delivers complete solutions, including predictive and simulation models, test and validation, and prototyping — making customers stickier, allowing the company to tap into a deeper revenue pool than just the product.
Like traditional motorsport customers, modern applications are a collaborative approach to solving thermal problems where PWR engineers work with their customers.
Typically, customers define and refine what is required within the space, and PWR develops and manufactures within these specifications (further deepening their IP and knowledge).
The holistic approach of design-prototype-testing-manufacture means much of the work does not need to be done by customers, saving time and money. They work with the customer's engineering and design teams from start to finish, which allows the company to become more involved in customer development programs.
Since the IPO, PWR's revenue mix has shifted from ~68% in Motorsports to ~54% today and the Emerging Technologies division has grown to ~12%. Over the next few years, we expect these Emerging Technologies to become a meaningful part of their business, growing to over a third of their revenue mix.
10-year forecast revenue mix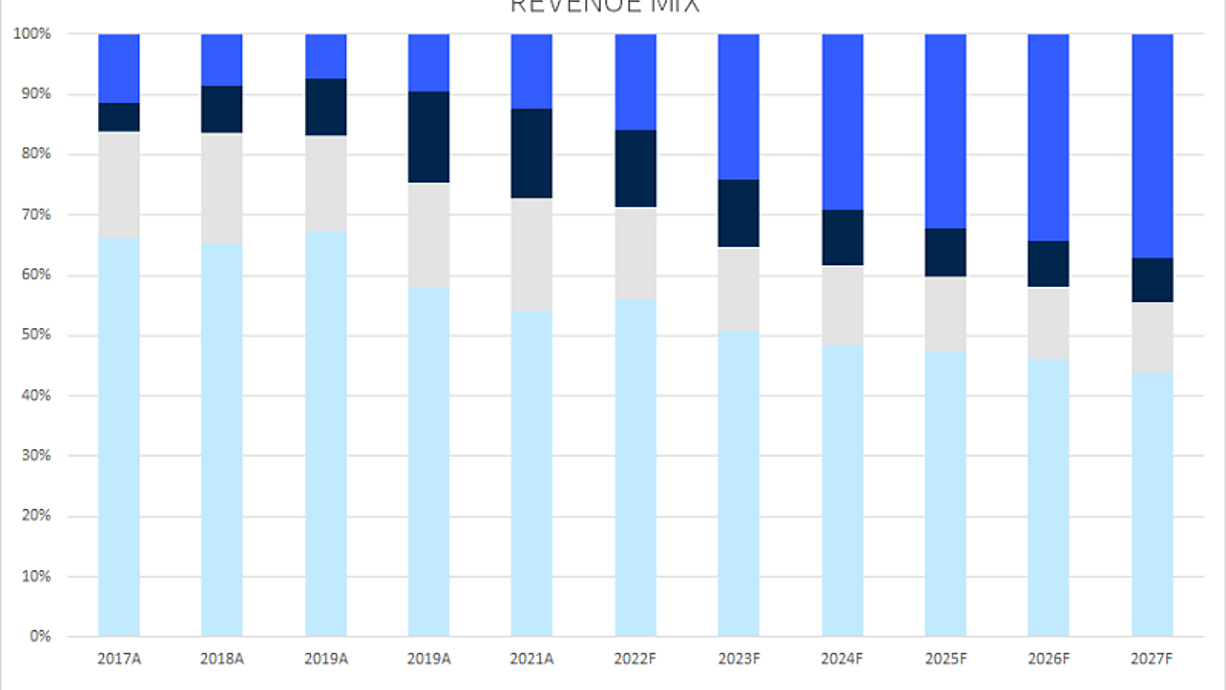 Source: ECP Asset Management
Management expects their Emerging Technologies to surpass their Motorsports division over the long term, being a core growth driver of their business. The company has indicated that they are working with potential customers on contracts ranging from 5–10 years, providing for long-term growth.
PWR has developed unique capabilities and has achieved certification in aerospace and defence (AS9100), which supports radar and avionics cooling, battery and power electronics cooling, land vehicle cooling and space applications.
This certification is an independent validation of the incredibly high-quality nature of their business operations.
Last week's AGM highlighted their continued investment in this division, with their Advanced Machining Center to be opened in the US to service aerospace and defence customers. Moreover, their release brought attention to the significant growth expected in this division, with several contracts coming online in the coming years.
AGM Presentation 2021 [Source: PWR Holdings]

Reinventing the wheel
Carbon Revolution is an advanced manufacturing company that develops single piece (monoblock) carbon fibre wheels for OEMs. The company is the global leader with a technology and production capability yet to be replicated by any prospective competitor.
The wheels are produced at their factory located in the Advanced Manufacturing Precinct at Deakin University campus in Geelong, and they have numerous patents protecting their manufacturing process.
Carbon Revolution is the only company globally to successfully develop and manufacture single-piece carbon fibre automotive wheels to OEM quality standards with commercial adoption across several major OEM models.
The company initially penetrated the performance and premium end of the market with Ford (GT and Mustang Shelby GT350R/GT500), Ferrari (488 Pista, F8 Stradale, F8 Spider & SF90 Stradale), and Renault (Megane RS Trophy R).
Last week the company announced their wheels are an option for the Chevrolet Corvette Z06, and at their AGM they noted another new SUV program. Today, they have 13 programs with six global OEMs, with six other programs under a detailed design/engineering agreement.
Emerging technologies
Carbon Revolution has a compelling value proposition with a unique product that is driven through proprietary technology and production processes. While still in their infancy with a narrow customer base, the company is the first mover in disruptive technology in the mass market automotive wheel industry, providing a substantial long-term opportunity.
Existing wheel manufacturers are largely metal-based, and these competencies do not apply to carbon fibre. The vastly different existing carbon fibre components and building up wheels' design, modelling, and testing capabilities are significant barriers to entry.
Carbon wheels currently have their application in sports cars, racing cars, hypercars, and a few high-performance cars. With the increasing popularity of EVs, SUVs and the rising application of carbon fibre, there are many advantages of carbon wheels that could improve performance and provide the company exposure to much larger end markets.
Carbon Revolution produces some of the most technically advanced and highest performing wheels. The benefits of their wheel technology include better performance, efficiency and handling, strength and durability, and lower noise, vibration and harshness.
Their carbon fibre wheels are typically 40 to 50 per cent lighter than comparable aluminium wheels, which provide for reduced vehicle weight and lower fuel consumption while extending EV range and a reduction in carbon emissions.
The opportunity
Aluminium wheels are the leading type of wheel (by share) which is the case study for the shift toward carbon fibre. When aluminium was the new kid on the block, it demonstrated better performance, reduced weight, and increased fuel economy to its steel rivals. Despite being born in the 1970s, aluminium is still seeing growing penetration.
The carbon wheel has captured the attention of the automotive industry, with major players investing in technological improvements to be competitive and enhance the performance of their offerings.
Wheels are an "efficiency" technology that must overcome aerodynamic resistance, rolling resistance and resistance related to the vehicle weight and gradients. Here, the hub and spoke design of the wheels becomes increasingly important and are central to the company's unique value proposition.
The driving forces of lower weight, superior aerodynamics, and stiffness to weight ratio, hence lower fuel consumptions, are paramount aspects for performance. Additionally, weight reduction of vehicles is critical to comply with country regulations on CO2 emissions.
Carbon is very different from metal and the learnings and knowledge are chalk and cheese. The highly directional properties of carbon fibre and different layerings of the reinforcement (the fibres) within the matrix (resin/polymer) can subtly or dramatically change the properties.
Mass producing carbon fibre wheels at a commercial cost structure is the challenge as process automation is difficult, with it yet to be proven at a serious scale by any manufacturer.
Much of the value in a company that makes complex carbon fibre products at scale will be the production engineering IP behind manufacturing, automation and quality control. The skill lies in how you make it and less in what it's made of.
We believe Carbon Revolution's technology, combined with their unique plant and equipment, provide them with the ability to manufacture at scale and exploit this opportunity. The current production capacity is ~70,000 wheels p.a., and the upcoming investment in their 'megaline' adds ~150,000 wheel capacity (split over two phases).
To date, the issues that have plagued the company have not been due to their execution on production, their ability to manufacture wheels or end-customer demand, but rather the transitory impact of the pandemic on an early-stage company and the resulting variability of OEM purchase orders and supply chain uncertainty.
We highlight that the only commercially viable competitor was Thyssenkrupp, whose maximum capacity of ~30,000 wheels across motorcycle and passenger vehicles, has had limited success in passenger vehicles due to their relatively slow production methods.
Vehicles in the high-performance and luxury vehicle segments were the early adopters of the technology and still present a strong growth runway. Similarly to PWR, we expect this to filter to the mass market as unit costs reduce with scale.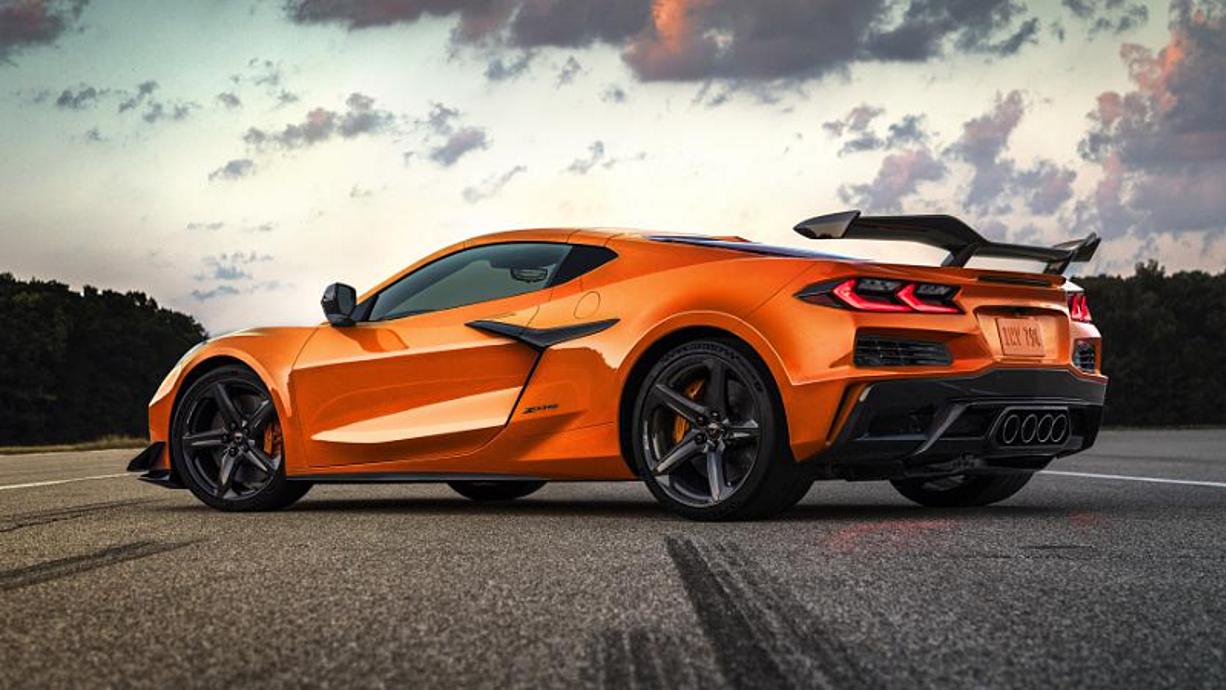 Corvette Z06 with Carbon Revolution Wheels [Source: Chevrolet]

Niche global leaders
For long-term investors, identifying Quality franchises that hold a superior market position, driven by a unique value proposition that is supported by innovation and structural tailwinds present an opportunity to benefit from higher returns on capital over time.
Businesses that integrate with their customers provide a greater opportunity to develop ingrained, sticky relationships that generate increased reputational power, strengthen IP and allow for deeper revenue pools — a powerful competitive mix.
Both companies are market leaders, and while we expect increased competition due to the incredibly high margins and enormous opportunities, the companies are well-positioned as their products become increasingly known while they currently hold first-mover status.
Markets are also notorious for overreacting to temporary themes. Our long-term approach means we see turbulence as a normal part of the market. We can capitalise on this market feature while identifying investments early in their life cycle and benefit from their long-term potential.
Never miss an insight
Enjoy this wire? Hit the 'like' button to let us know. Stay up to date with my content by hitting the 'follow' button below and you'll be notified every time I post a wire.
Not already a Livewire member? Sign up today to get free access to investment ideas and strategies from Australia's leading investors.
........
The article has been prepared by ECP Asset Management Pty Ltd (ECP). ECP is a funds management firm based in Sydney, Australia. For further information, visit www.ecpam.com. This material has been prepared for informational purposes only, and is not intended to provide, and should not be relied on for financial advice. ECP and the analyst own shares in PWR Holdings Ltd and Carbon Revolution Ltd. ABN 26 158 827 582, AFSL 421704, CAR 44198.
---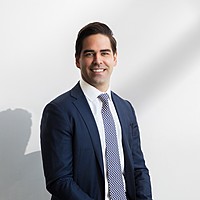 Investment Analyst
ECP Asset Management
Jason is part of the ECP investment team which manage a concentrated portfolio of companies in the growth phase of their life-cycle, able to expand their economic footprint through time. He is the lead on the firm's ESG initiatives and practices.
Expertise