Emerging market equities find support
---
Confidence is growing in the outlook for emerging markets. Over the last month of bumper returns for most risky asset classes, emerging markets excluding China have outperformed their developed market equivalents. This is despite expectations for wider COVID vaccine coverage across the developed world. What is behind the optimism and where is the opportunity for investors?
In summary, while the roll-out of COVID vaccines is expected to be quicker in developed economies, optimism is being tempered by another wave of new infections, particularly in the US and Europe. Meanwhile, there are good reasons to expect emerging economies won't be too far behind in returning to full capacity. Firstly, a higher proportion of their populations are below the critical age at which the risk of a severe infection increases. This may mean emerging countries require fewer doses of vaccine as a share of population while still protecting their most vulnerable. Second, while distribution of vaccines is undoubtedly more of a challenge in emerging countries, governments and other organizations have plenty of experience in overcoming them (gained through the treatment of Polio and Ebola for example). Lastly, surveys suggest there is much less skepticism over receiving vaccines in emerging versus developed countries. So, take up could be higher.
This should be broadly good for emerging market assets and there is value to be found for investors. The MSCI EM index is currently trading at a 30% discount to the MSCI World index based on 1 year forward PE ratio for example. And earnings revisions point to a decent recovery in corporate profitability next year. Furthermore, a recent revival in fund flows into emerging market assets, where investors have been lowly allocated for some time, provides a catalyst for an upward re-rating in valuations. Given the breadth of flows across assets, perhaps emerging market currencies will be the biggest beneficiaries. Especially those most exposed to the industrial cycle, like the Indonesian Rupiah, Brazilian Real or Russian Ruble.
The opportunity is more finely balanced in emerging market debt. There are still areas where credit spreads offer value, but local government bond yields are close to all-time low levels and appear to offer little compensation for inflation risk, or the tail risks associated with government fiscal expansion and debt monetisation.
........
Prior to making an investment decision, retail investors should seek advice from their financial adviser. This document is intended as general information only.
---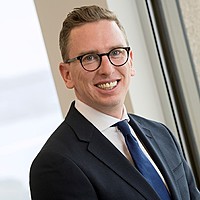 Head of Investment Strategy - Firetrail S3 Global Opportunities Fund
Firetrail Investments
Anthony Doyle is Head of Investment Strategy for the Firetrail S3 Global Opportunities Fund. His primary responsibilities include fundamental idea generation, portfolio analysis, and economic insights including currency and macroeconomic risk...
Expertise