ESG and quality investing: Two sides of the same coin
---
Quality and ESG (environment, social and governance) are two sides of the same coin. At Crestone, when we rank individual companies, we are looking for high quality companies with strong cashflows and conservative balance sheets. Even if we were not specifically screening companies based on their ESG scores (and we increasingly do), those same companies still achieved aggregated MSCI ESG ratings of A or better. In this article we look at why investing in quality and highly profitable companies does not come at the expense of sacrificing one's ESG principles.
A natural by-product of quality
At Crestone, our core equity lists focus on identifying high-quality companies that, over time, have an emphasis on long-term stability and consistency of metrics. Financially, high-quality companies have consistently outperformed their low-quality counterparts in both developed and emerging markets. Compared to their peers, they are more profitable, have more conservative balance sheets and generate greater cash flow over the longer term.
Our core equity lists undergo a rigorous screening process that ranks stocks within sectors according to a number of financial 'buckets', including profitability, valuation, top-line growth, capital intensity and balance sheet strength. A simple rank is then performed for each stock in each bucket with those scores then aggregated to determine an overall rank. The sector is then split into quartiles to give a snapshot of financial 'quality' that forms the fundamental basis for list inclusion. Companies in quartiles three and four have higher financial risk or uncertainty, or greater variability in metrics, than companies in quartiles one and two. Consequently, the hurdle for investing in lower ranking stocks must be higher and investors adequately compensated for taking on greater risk (that is not to say that lower ranking companies cannot offer substantial returns).
Although our core equity lists (international, domestic and sustainable income) have not explicitly incorporated ESG into the stock selection framework, they nonetheless aggregate to A, AA and AAA MSCI ESG rating scores, respectively. Why is this so? In essence, quality (as defined by our ranking criteria) and ESG are two sides of the same coin.
It's all about sustainability
ESG integration into the stock selection process is more intertwined with financial forecasting than many investors realise. For example, a company that uses cheap child labour not only faces reputational damage but, in forecasting future earnings, one must make an assessment on the likelihood of this cheap source of (human) capital continuing and, therefore, the prospect for margins going forward. In many respects, this means that ESG investing—and here there is a strong focus on the social—is less about activism (and of course ethics) than it is about the choices that companies make and how it will impact the future health of the company.
Sustainability of financial returns can only be achieved by companies having an eye to various ESG criteria—this also includes corporate governance. Having a proper Board structure that is independent, with strong shareholder protections and where executive remuneration is aligned to company performance not only scores strongly on an ESG basis but, for most investors, is considered a necessary condition for strong financial oversight.
By default, companies that have proven themselves adaptable to change and focused on delivering superior financial performance are also, implicitly and explicitly, accounting for the risk and return associated with issues such as environmental change, employee and supply chain welfare and diversity of thought. That is, in order for a company to be financially successful, it must, at some level, be cognisant of the importance of ESG issues and, therefore, prudently manage investor capital to account for potential risks associated with these issues in order to deliver a desirable financial outcome.
ESG investing is arguably more nuanced than many investors realise
The other issue that should be considered is the way singular ESG ratings are constructed. For example, how does a company like Royal Dutch Shell rate A on ESG? How does a company like Aristocrat secure the AA ESG rating?
From one perspective, this reflects the relative nature of ESG ratings, to the extent it is a 'sector relative' measure. One company may be rated highly because it scores better relative to its peers, even though the whole sector seems weak on ESG on an absolute basis. This is also where—for some investors—aligning their values includes integrating ethical investing with ESG.
From another perspective, it is about recognising that the acronym ESG has three parts—environmental, social and governance. Overplaying one aspect, for example, 'environment' in the case of Shell or 'social' in the case of Aristocrat, can be to downplay the importance of the other two. Put another way, it is akin to buying a stock because it is cheap and ignoring its heavily indebted balance sheet—it is important to look at the situation holistically. So, although Shell might score relatively poorly on its environmental risk score, its social and governance risk scores are extremely high. In this respect, it is important to distinguish between 'ethical investing' and integrating ESG into a stock selection process. Whilst an individual's environmental principles might preclude it from owning Shell, ESG integration does not unduly penalise Shell as an investment. Of course, even here, concerns about higher-rated companies in weaker 'ESG sectors', to the extent they may be exposed to other financial concerns such as longer-term revenue stream stresses or stranded asset risks, can require deeper consideration and analysis.
Additionally, it is further nuanced by Shell's traditional oil and gas business being married with its considerable renewables' portfolio and a commitment to a net-zero carbon footprint by 2050. In this respect, ESG investing is arguably more nuanced than many investors might realise. Does an investor penalise Shell for its existing carbon footprint? Or does it reward it for its commitment to change and the direction it is taking?
In summary
Our core equity lists were not initially established with an eye on dictating an ESG bias, but instead with a focus on quality. Given the breadth of individual investors' perspectives on socially responsible investing (including impact, ethical and sustainability), from our lists they are able to express these views by selectively removing certain exposures. Nonetheless, by focusing on quality, it has been shown that this screening process naturally has an overall bias towards higher ESG ratings at an aggregate level. Over time, we expect the debate to further progress about whether overlaying an ESG filter on the current financial filters can further enhance the overall ESG score and, at the same time, create additional alpha.  
Align your investment with your values
The desire to invest responsibly has never been stronger. At Crestone, we work with a wide range of investors who are looking to align their investments with their values. Click the 'CONTACT' button below to get in touch with us.
---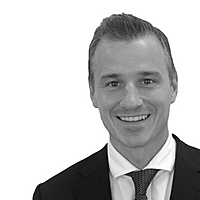 Head of Equities
Crestone
Todd joined Crestone in June 2017 and he is responsible for global equities investment and advice. He has over 15 years experience covering fixed income, Australian and global equities both domestically and internationally.
Expertise