ETF industry passes $70b milestone as sharemarkets rally
---
The Australian ETF industry has extended its strong growth run, exceeding the $70B milestone for the first time. Apart from our usual wrap up of the month in ETFs, we also use the milestone as an opportunity to check in one the relative growth of the ETF industry vs. the much more established listed investment companies (LIC) and listed investment trusts (LIT) industry. Read on for more details.
Australian ETF industry vs. LIC/LIT industry
As the chart above illustrates, while the Australian ETF industry has grown since its inception in 2001 at a rapid 45% compound annual growth rate, the almost 100 year-old LIC/LIT industry has, in the same period, grown at a far less rapid rate of 11% p.a. Since exceeding the size of the LIC/LIT industry in January 2019, the Australian ETF industry has grown to be ~$25B larger in size as at end August.
Indeed, given the banning of sales commissions for distribution of LICs and LITs, which came into effect in May 2020, we would expect the LIC/LIT industry to continue to grow sluggishly, with an increasing number of investors preferring the open-ended nature of the ETF structure. In this regard, it's notable we have seen just recently the first proposal to convert a closed-ended LIC into an ETF, a trend we expect to continue to grow over time.
Australian ETP Market Cap: July 2001 – August 2020
CAGR: Compound Annual Growth Rate. Source: ASX, Chi-X, BetaShares
Market cap
ASX Exchange Traded Product Market Cap: $70.7B – all time end-of-month high
Market cap change for month: +5.3%, +$3.6B, 3rd largest $ increase of all time
Market cap growth for the last 12 months: +31%, + $16.6B
Market cap closed at an all time end-of-month high at $70.7B. Industry FuM grew by $3.6B (a 5.3% month-on-month increase) with industry growth over the last 12 months of 31%, representing absolute growth of $16.6B over this period.
New money
Net new money for month (units outstanding by % value): +$1.7B
With both the local and Australian sharemarkets rising over the month of August, industry growth came approximately 50% from market movements, 50% from net new money, which totalled $1.7B.
Products
243 Exchange Traded Products trading on the ASX and Chi-X with 1 new product launching this month, a ESG-light product launched by State Street. 2 single bond products matured in the month.
Trading value
ASX ETF Trading value held up vs the previous month with total value traded of $6.5B, just 2% less than the previous month.
Flows were robust across a number of asset class categories this month, with international equities exposures dominating ($722m net flows). Investors however continued to diversify their portfolios away from equities with ~$370m into fixed income products and ~$200m into both cash and commodities ETFs (largely gold products). Outflows were limited to US Dollar products even as the USD fell in value vs. the AUD, with investors apparently concerned that continued AUD strength is possible.
ETF issuer flows
With 8 months of the year completed, for the year to date, flows by issuer have become highly concentrated to the top two issuers. Combined, the #1 issuer (BetaShares) and #2 issuer (Vanguard) have received >60% of all industry flows, with both receiving ~3x the flows of their closest competitor.
Learn more
ETFs are one of the fastest growing investment vehicles in the Australian market. For BetaShares latest insights please visit our website and make sure you click follow below. 
---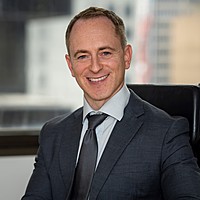 Co-Founder, Head of Strategy & Marketing
BetaShares
Ilan was a founding team member of BetaShares and is responsible for corporate & product strategy. Previously, Ilan worked for The Boston Consulting Group (BCG), one of the leading global strategy consulting firms.
Expertise