Even China can't beat the reflation cycle
---
Local market had a slight positive day on weak turnover to reverse the slight loss yesterday. We are in the 12th consecutive week with aggregate weekly turnover below $40b. Market continues to try to balance the inflationary pressures on a global basis against the opening up recovery with vaccine rollout. Tech and Health Care were the best green sectors again while Mining and Staples were the worst red sectors. We are in a waiting game for the tow main economies to show their latest inflation data…China tomorrow and US on Friday morning.
The main driver of the NASDAQ and S&P performance overnight was driven by the near 40% jump in Biogen. US regulators on Monday approved Biogen Inc's (BIIB.O) aducanumab as the first treatment to attack a likely cause of Alzheimer's disease despite controversy over whether the clinical evidence proves the drug works, sending its shares soaring. Biogen said it has priced the drug, to be sold as Aduhelm, at $56,000 per year. After jumping more than 50%, Biogen shares closed up 38.3% at $395.85 - their highest closing level in over six years. U.S. traded shares of Japanese partner Eisai Co (4523.T) rose 56% to $116.03. Aducanumab works by removing sticky deposits of a protein called amyloid beta from the brains of patients in earlier stages of Alzheimer's in order to stave off its ravages, which include memory loss and the inability to care for oneself. "This is good news for patients with Alzheimer's disease. We've not had a disease modifying therapy approved ever," said Dr. Ronald Petersen, an Alzheimer's disease expert at the Mayo Clinic. However, he cautioned, "This is not a cure. It's hoped that this will slow the progression of the disease. I think this is a big day," Peterson said. "But we can't overpromise." Alzheimer's is the sixth leading cause of death in the United States. The Food and Drug Administration on its website said results from clinical trials of Aduhelm were mixed, but the drug was shown to reduce amyloid beta plaques in the brain, which is likely to benefit patients. This definitely put a fire back into the Health Care sector and moved growth investors back from Tech.
The main game is the inflation watch and China coming up next. China inflation shows that it is rising and expecting a higher number tomorrow. Chinese inflation will feed into US inflation data on Friday through input costs. Central Banks are playing chicken with inflation where they have a poor track record while markets are backing them. Endless stimulus and pandemic issues have let the reflation cycle out of the Pandora's box. Historic high US market multiples will be tested during reporting season with rising costs due to commodities, wages and currency.
Let us run through the main data points released in the last 24 hours…
Consumer credit in the United States went up by USD 18.61 billion in April of 2021, following a downwardly revised USD 18.6 billion gain in the previous month and well below market expectations of a USD 22 billion rise. Revolving credit went down by USD 1.96 billion while non-revolving credit went up by USD 20.57 billion. On an annual basis, consumer credit rose 5.3 percent, following a 5.3 percent gain in March.
The Japanese economy shrank 1.0% on quarter in Q1 2021, compared with the initial estimate of a 1.3% fall and market estimates of a 1.2 percent drop and after a 2.8% growth in Q4. This was the first contraction since Q2 2020, amid a resurgence of COVID-19 cases and slow vaccine rollouts, with capital expenditure falling less than initially anticipated (-1.2% vs -1.4% in the preliminary estimate and after gaining 4.3% in Q4). Meantime, private consumption dropped for the first time in three quarters (-1.5% vs -1.% in the initial reading and after rising 2.2% in Q4), government spending declined for the first time in a year (-1.1% vs 1.8% in the preliminary data and after increasing 1.8% in Q4), and public investment shrank for the first time in seven quarters (-0.5% vs -1.1% in the flash reading and after increasing 1.3% in Q4). At the same time, net external demand subtracted 0.2 percentage points from growth as exports rose 2.2% while imports grew at a faster 3.9%.
The value of loans in Japan increased 2.90 percent in May of 2021 over the same month in the previous year.
The NAB business confidence index in Australia fell to 20 in May 2021 from a record high of 23 in the previous month but remained strong. The decline was led by falls in mining and finance, business & property though construction, retail and recreation were also lower. Meantime, business conditions reset their record high for the second month in a row (37 vs 32 in April), with trading (47 vs 41), profitability (40 vs 34), and employment (25 vs 20) all hitting new peaks. Also, forward orders held at a record level (at 26), and capacity utilization stayed near its record high set last month (85.1 percent vs 85.3 percent). Conditions improved in all states, particularly in New South Wales and Victoria. "This is a pleasing result coming after last week's national accounts which showed that the economy has now surpassed its pre-COVID level. The economy now appears to be entering a new period of growth after a very rapid rebound," said Alan Oster, NAB Group chief economist.
Industrial production in Germany unexpectedly fell 1% month-over-month in April of 2021, compared to market forecasts of a 0.5% rise, amid semiconductor shortages and other supply chain disruptions that were exacerbated by the blockage of the Suez Canal in early April. Production decreased for consumer goods (-3.3%), intermediate (-0.2%), capital goods (-0.1%) and construction (-4.3%) but increased for energy (6%). Year-on-year, industrial output surged 26.4% due to low base effects from 2020 when the coronavirus pandemic hit the economy hard. Compared to February 2020, industrial output was down 5.6%.
Comments on US market last close…
US market was mixed overnight with major indices ticking lower. RUSSELL +1.43%, NASDAQ +0.49%, S&P -0.08% and DOW -0.36%. Yellen comments ahead of new inflation data from US (Friday morning) and China (Wednesday) suggests data will be hot as expected. Economic recover on vaccine driven opening up has added wages pressure to rising input costs. Yields ticked higher while USD ticked lower. VIX unchanged. Gold moved higher while Oil and Copper moved lower. Property and Health Care were the best while Miners and Energy were the worst.
Deep Data Analytics offers tailored solutions (i.e. Macro investment signals to DIY investment models) to a variety of investors (i.e. fund managers, financial planners, financial advisers, accountants, SMSF and retail investors). If you are interested to find out more, feel free to contact via the website (VIEW LINK)
Full SUNSET STRIP report with end of day market stats are on the attached link.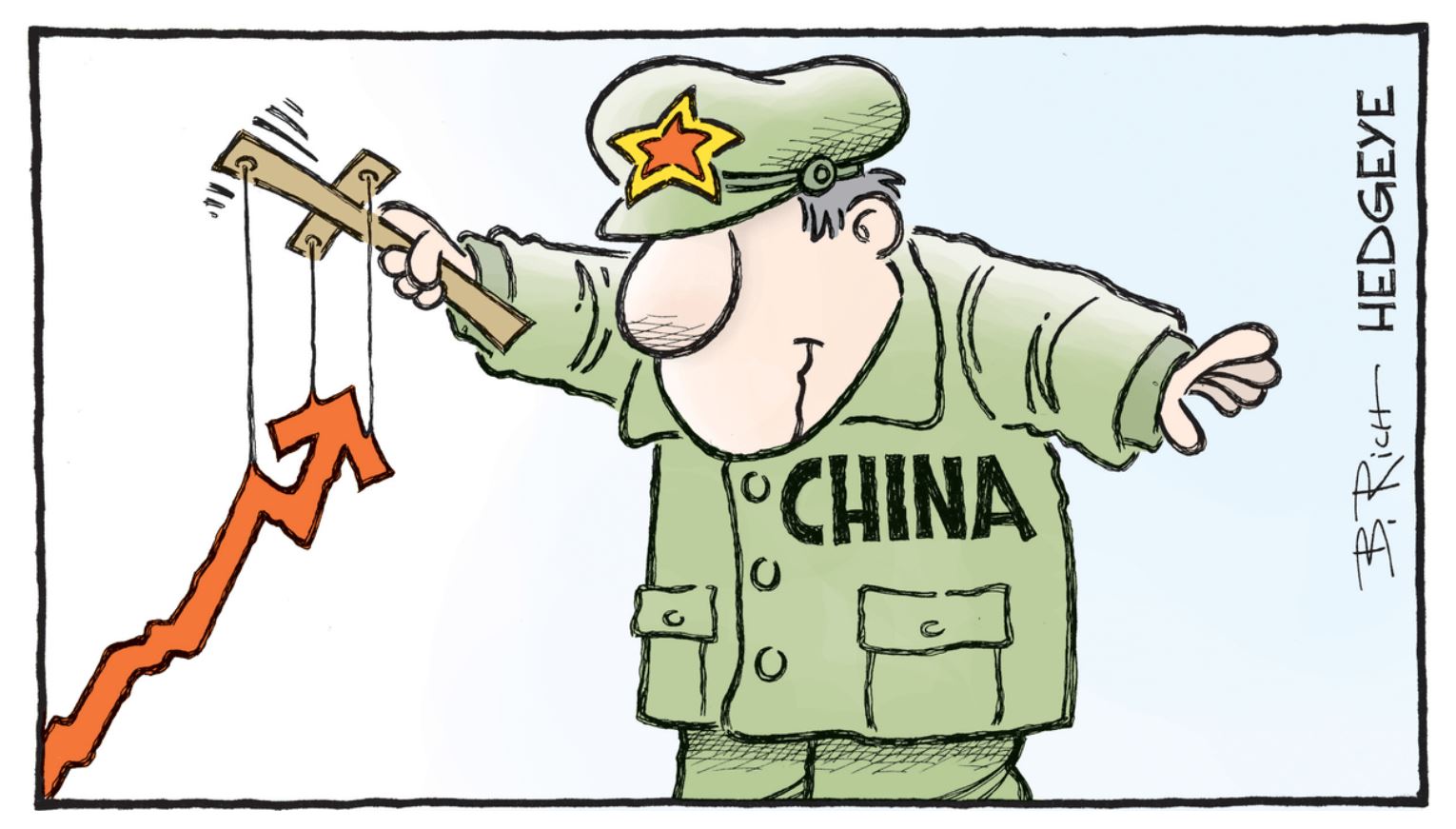 ........
Deep Data Analytics provides this financial advice as an honest and reasonable opinion held at a point in time about an investment's risk profile and merit and the information is provided by the Deep Data Analytics in good faith. The views of the adviser(s) do not necessarily reflect the views of the AFS Licensee. Deep Data Analytics has no obligation to update the opinion unless Deep Data Analytics is currently contracted to provide such an updated opinion. Deep Data Analytics does not warrant the accuracy of any information it sources from others. All statements as to future matters are not guaranteed to be accurate and any statements as to past performance do not represent future performance. Assessment of risk can be subjective. Portfolios of equity investments need to be well diversified and the risk appropriate for the investor. Equity investments in listed or unlisted companies yet to achieve a profit or with an equity value less than $50 million should collectively be a small component of a balanced portfolio, with smaller individual investment sizes than otherwise. Investors are responsible for their own investment decisions, unless a contract stipulates otherwise. Deep Data Analytics does not stand behind the capital value or performance of any investment. Subject to any terms implied by law and which cannot be excluded, Deep Data Analytics shall not be liable for any errors, omissions, defects or misrepresentations in the information (including by reasons of negligence, negligent misstatement or otherwise) or for any loss or damage (whether direct or indirect) suffered by persons who use or rely on the information. If any law prohibits the exclusion of such liability, Deep Data Analytics limits its liability to the re-supply of the Information, provided that such limitation is permitted by law and is fair and reasonable. Copyright © Deep Data Analytics. All rights reserved. This material is proprietary to Deep Data Analytics and may not be disclosed to third parties. Any unauthorized use, duplication or disclosure of this document is prohibited. The content has been approved for distribution by Deep Data Analytics (ABN 67 159 532 213 AFS Representative No. 1282992) which is a corporate approved representative of BR Securities (ABN 92 168 734 530 and holder of AFSL No. 456663). Deep Data Analytics is the business name of ABN 67 159 532 213.