Every reason to believe there is lodes more to come at Bellevue
---
With 2.2Moz already under its belt, Bellevue remains 'one of Australia's more exciting exploration stories'. Plus, the punters pour in as Hennigh likens White Rock's Last Chance to Pogo, Rio stumps up $9m for Antipa's Paterson play and Orion shows it has an elephant by the trunk at Prieska.
Ahhh…to have had the clarity around the gold price that exists today back on March 23 when gold stocks were being smashed simply because all other equities were tanking in response to the economic mayhem caused by COVID-19.
That moment of wistfulness is explained by using Bellevue Gold (ASX:BGL) an example. It has more than doubled from its March 23 low of 32.5c to 80c.
While gold's bull case continues as money printing presses around the globe hit ever-higher gears, it has to be said that Bellevue's 146% price gain has more to do with the unfolding story at its namesake project, 30km north of Leinster in WA.
Gold's price strength during the pandemic sell-off of equities simply provided succour to the brave souls that picked up Bellevue at the lower levels, knowing full-well that there was more to come from one of the most exciting gold discoveries of recent times.
The old Bellevue mine produced 800,000oz at a special 15g/t between 1986-1997 and was placed in to the deep freeze for the next 20 years. Since Bellevue the company took the punt that the project had more to give in late 2017, it has gone on to define an inferred resource of 2.2Moz at 11.3g/t from multiple new lodes.
Earlier this week, infill drilling at the newest of the new lodes – Deacon, which has an inferred resource of 410,000oz at 12.3g/t – came back with consistent high-grade hits, prompting the suggestion it is emerging as a Bellevue deposit repeat.
More to the point is that results from the broader infill program now get fed in to the mid-year resource update which, for the first time, will include a resource in the higher-confidence indicated category.
That in turn will lead to the first economic studies coming out in the second half of this year as a precursor to a move into production, which will most likely point to Bellevue becoming a sub-$A1,000/oz gold producer (gold is currently $A2,600).
It's remarkable stuff given it has been all of 30 months since the "re-discovery" of Bellevue.
Canaccord reckons the Deacon results will add material ounces to the maiden indicated resource estimate. It increased its own estimate to 550,000-650,000oz at 8-10g/t, with good scope for it to grow to about 1 million ounces by the end of 2020.
That is just the start of the story.
There is more resources conversion to come and a high-expectation of additional finds along the largely untested shear zone, with exploration benefitting from the high correlation to date between downhole EM conductors and high-grade gold positions which has been delivering finding costs of $15/oz.
Essentially, it remains one of the more exciting exploration stories in Australia at the moment. That's kind of reflected in Canaccord's $1.35 price target on the stock.
White Rock & Antipa:
There was some nonsense during the week that a big chunk of ASX explorers are in dire straits because their coffers are running low.
All very true too, but it needs to be remembered that explorers don't go bust. They just hibernate – which we are all very good at now – until they work up a story that the market will back with fresh equity funds.
And COVID or not, the explorers with a good story to tell are having no problem pulling in some cash to chase down what it is hoped will be the "company maker".
White Rock (ASX:WRM) is a classic example. It has just arranged to pull in $7.35m at 0.3c a share from a placement and share purchase plan to get cracking at its Last Chance gold prospect in central Alaska's Tintina gold belt.
The raising just about matches its $9m market cap ahead of the placement, such is the enthusiasm in local and North American exploration circles for the big-time potential of Last Chance, a recently worked-up stream sediment anomaly.
Big thinking Canadian geologist Quinton Hennigh – think Newmont and more recently Novo Resources in the Pilbara, and Fosterville in Victoria – has put his hand up for some of the raising and wasn't shy in saying why he had done so.
"Based on the particular sampling technique employed, I am confident that the large and robust gold anomaly is highly significant and likely indicates the presence of a very large, never before recognised nor drill tested gold system that is chemically akin to the large Pogo deposit (Northern Star; 10m oz at 11 g/t gold) situated approximately 200 km to the east-northeast," Hennigh said.
"Barring delays due to COVID-19, the company anticipates developing drill targets by late July and undertaking up to 2,500m in its first phase drill test this season, weather dependent. It is a very exciting story and I am pleased to help White Rock advance this remarkable new gold project," the well-connected Hennigh said.
White Rock also announced a proposed 100-to-1 share consolidation. The day traders won't like that but it makes a lot of sense as the tighter-issued share base will be more appealing to the all-important North American gold investors.
Continuing the argument that good stories in the exploration space always get funded leads to what can come from farm-ins.
Paterson province specialist Antipa (ASX:AZY) – trading at 2.7c - is an example. Yesterday it confirmed that a 13,000m drilling program was underway at the Calibre gold/copper deposit. No less than Rio Tinto is funding the $9.2m budgeted cost of the 2020 field season under its farm-in agreement.
Calibre already has a 47.7mt inferred resource grading 0.85g/t gold and 0.15% copper for 1.3moz of gold and 70,000t of copper. It became all the more interesting when Rio found its 100% owned Winu copper/gold deposit 45km to the west.
Rio hasn't let the rest of the world know how big Winu is just yet. It is big all right but it stands to reason that the more resources that can be uncovered at Calibre, the greater the development potential of both.
ORION MINERALS (ASX:ORN):
As a metaphor, it was as good as it gets.
There was Orion Minerals (ASX:ORN) boss Errol Smart talking from South Africa on one of those Zoom conferencing things and over his shoulder could be seen a painting of an elephant herd, with the bull elephant staring down all comers.
Smart was talking on the release of the updated feasibility study into the development of the Prieska copper-zinc project in SA's Northern Cape province. Already interesting on its early numbers, Prieska has got a whole more interesting on the updated figures.
There has been a 43% increase in the undiscounted cash flows to $A1.2 billion post-tax, a 36% increase in NPV (8%) to $A552m post-tax, and a 5-month reduction in the capital payback to 2.4 years for a project with an initial life now out to 12 years.
Like the bull elephant in the painting, the message from the update was that Prieska is now on a charge to first production (23,000tpa of copper and 88,000tpa of zinc in concentrates at its peak), possibly in 2024.
The qualification there is that Prieska requires (peak) funding of $A413m. Orion is trading at 1.5c for a market cap of about $45m, with the market clearly waiting on clarity around the funding options before getting on board the elephant.
That is work in progress but a quality share register, interest from SA Inc in funding a "new" mining project based on modern mining practices and principles (the upper part of the Prieska VMS orebody was successfully mined between 1971-1991), and a projected AISC cost of $US1.60/lb of copper equivalent, suggests funding will be rounded up before long.
Apart from anything else, there just aren't many ready-to-go base metals projects around.
Never miss an update
Stay up to date with my content by hitting the 'follow' button below and you'll be notified every time I post a wire. Not already a Livewire member? Sign up today to get free access to investment ideas and strategies from Australia's leading investors.
---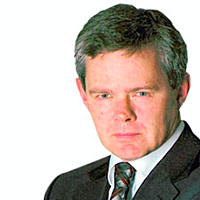 Principal
Independent Journalist
One of Australia's leading business journalists, Barry FitzGerald, highlights the issues, opportunities and challenges for small and mid-cap resources stocks, and most recently penned his column for The Australian newspaper.
Expertise