Everything is transient except debt, stimulus and asset bubbles
---
Local market started negative on US lead and kept sliding on lockdown extension and inflation data. Relatively low turnover continues with seventh week without a double-digit turnover day. Size mattered with Mid Caps being the best in a red day while Micro Caps were the worst. Property and Staples were the best sectors in a bad day while Tech and Energy were the worst hit. Asian markets were not getting bashed like yesterday but remain weak. Japan, NZ, China and Hong Kong markets continue to trade below 200 day moving average. History suggests elevated risk ahead. It could be different this time!
China regulatory crackdown risk continues to reign over Chinese markets despite media articles calling for calm. It seems pretty clear that China has realized too many companies have taken too much control over certain industries and jammed up the prices. They accept the reality that there is no gain without pain. There can't be reform without bursting asset bubbles. May be the rest of the world should learn from their willingness to lose billions for reform. 
The political cycle means the rest of the world will not do reform at the cost of asset bubbles but rather ignore the economic problems by hiding the symptoms via QE bond buying. Don't worry, everything is transitory…except for rising Government debt and Central Bank balance sheet expansion. It could be different this time!
Australia inflation was hot as expected. It hit post GFC high while RBA's fudged rate moved higher but below their band. 
We just had massive global supply side disruptions, historic high global stimulus, massive V shape recovery, massive job recovery, historical government debt, historic low rates, pandemic waves, property boom, market boom, commodity boom, massive government handouts and yet the core inflation barely beaks their band. It is clear to say that rates are never going to go up! 
May be a collapse in the AUDUSD is the only thing that will get a core inflation to breakout. AUDUSD is falling despite commodity prices in a boom. Market does not believe that commodities are coming off anytime soon. It may be different this time!
US earnings season takes center stage this week with mega caps reporting. It started last night after market and it was all about the level of beats. US reporting season is on 90% strike rate and that is already priced in. Time will tell if the market moves higher on sentiment or sells on the update. US Fed update tonight will be a bigger story but in reality will deliver nothing. US Fed has fudged the bond market higher by lowering bond supply and jamming up QE buying. Expect them to say everything is transient except asset prices, government debt and US Fed balance sheet expansion. What could go wrong? 
Even IMF is warning that inflation is persistently high and likely to remain that way into 2022 while extra stimulus in the US will drive inflation even higher. It could be different this time!
You can view the full Sunset Strip report, with charts and the end of day market stats, on the following link.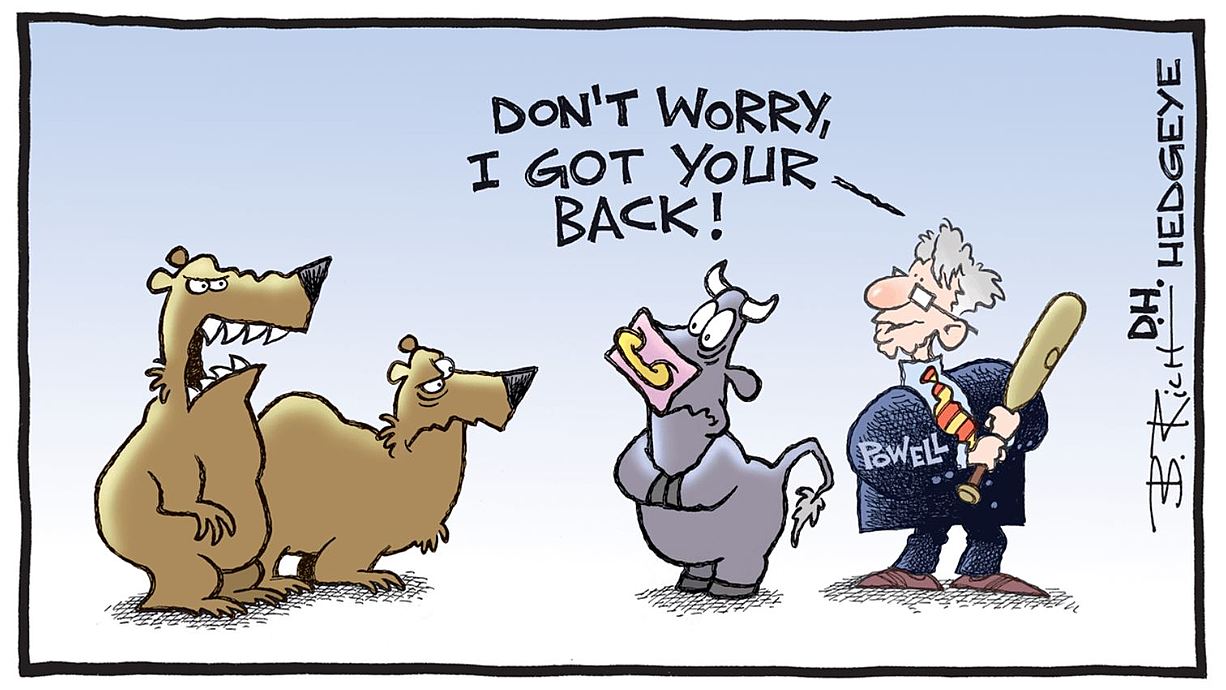 ........
Deep Data Analytics provides this financial advice as an honest and reasonable opinion held at a point in time about an investment's risk profile and merit and the information is provided by the Deep Data Analytics in good faith. The views of the adviser(s) do not necessarily reflect the views of the AFS Licensee. Deep Data Analytics has no obligation to update the opinion unless Deep Data Analytics is currently contracted to provide such an updated opinion. Deep Data Analytics does not warrant the accuracy of any information it sources from others. All statements as to future matters are not guaranteed to be accurate and any statements as to past performance do not represent future performance. Assessment of risk can be subjective. Portfolios of equity investments need to be well diversified and the risk appropriate for the investor. Equity investments in listed or unlisted companies yet to achieve a profit or with an equity value less than $50 million should collectively be a small component of a balanced portfolio, with smaller individual investment sizes than otherwise. Investors are responsible for their own investment decisions, unless a contract stipulates otherwise. Deep Data Analytics does not stand behind the capital value or performance of any investment. Subject to any terms implied by law and which cannot be excluded, Deep Data Analytics shall not be liable for any errors, omissions, defects or misrepresentations in the information (including by reasons of negligence, negligent misstatement or otherwise) or for any loss or damage (whether direct or indirect) suffered by persons who use or rely on the information. If any law prohibits the exclusion of such liability, Deep Data Analytics limits its liability to the re-supply of the Information, provided that such limitation is permitted by law and is fair and reasonable. Copyright © Deep Data Analytics. All rights reserved. This material is proprietary to Deep Data Analytics and may not be disclosed to third parties. Any unauthorized use, duplication or disclosure of this document is prohibited. The content has been approved for distribution by Deep Data Analytics (ABN 67 159 532 213 AFS Representative No. 1282992) which is a corporate approved representative of BR Securities (ABN 92 168 734 530 and holder of AFSL No. 456663). Deep Data Analytics is the business name of ABN 67 159 532 213.