Executive Series 5 Jul 17: Evans & Partners Executive Chairman, David Evans
---
In this short video we discuss: How disruptive innovation has become an increasingly important theme in the minds of investors and the manner in which disruptive companies can influence a range of industries, with the ability to eventually displace established market leaders
The strategy that will be applied by the Evans and Partners Global Disruption fund, which will aim to invest in companies that have proven abilities to disrupt, and continue to disrupt, existing markets and traditional businesses.
The Fund's Investment Committee which is comprised of a highly experienced group of industry professionals,  focussed on the interplay between technology, innovation and global and domestic markets.;
To view more Executive Series interviews, visit:
---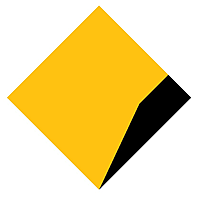 Online Stockbroker
Online Stockbroker
CommSec is Australia's leading online broker. CommSec has been committed to providing the best in online trading since 1995. CommSec helps make informed investment decisions with comprehensive market research, free live pricing and powerful...
Expertise
No areas of expertise