Executive Series: Avita Medical (AVH) CEO, Dr Mike Perry
---
CommSec's Tom Piotrowski speaks with Avita Medical (AVH) CEO, Dr Mike Perry about:
Mike Perry's recent appointment as CEO of AVH and the broader strategy that will guide the group over the medium term;
The key benefits of AVH's ReCell product including early wound closure with less donor skin, better functional and cosmetic outcomes for improved quality of life, reduced hospital stay and a reduced need for reconstructive procedures and scar management;
The key milestones for AVH over the coming 18 months including the commercialisation of the ReCell product in the US;
The ongoing progress of the relationship with the US Biomedical Advanced Research and Development Authority (BARDA).
To view more Executive Series interviews, visit:
https://www.commsec.com.au/market-news/executive-series.html
---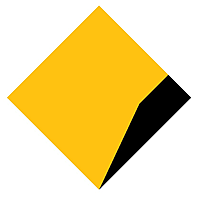 Online Stockbroker
Online Stockbroker
CommSec is Australia's leading online broker. CommSec has been committed to providing the best in online trading since 1995. CommSec helps make informed investment decisions with comprehensive market research, free live pricing and powerful...
Expertise
No areas of expertise