Executive Series: Graphex Mining (GPX) Managing Director, Phil Hoskins
---
CommSec's Tom Piotrowski speaks with Graphex Mining (GPX) Managing Director, Phil Hoskins about:
Progress made by GPX since the group floated last year, including a recent significant milestone with terms agreed to for a landmark JV and offtake transaction
Forecast timeframe around project development and potential first production.
Unique properties of expandable graphite which include high heat resistance, corrosion resistance, softness, compression resilience and radiation resistance
The opportunities globally for expandable graphite which include reforms in Chinese building regulations, which now mandate the use of flame retardant building materials (FRBMs) for all inner insulation and finishing of exterior walls.
To view more Executive Series interviews, visit: (VIEW LINK)
---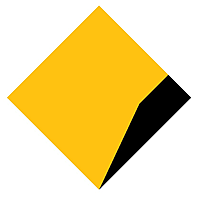 Online Stockbroker
Online Stockbroker
CommSec is Australia's leading online broker. CommSec has been committed to providing the best in online trading since 1995. CommSec helps make informed investment decisions with comprehensive market research, free live pricing and powerful...
Expertise
No areas of expertise