Executive Series: Metrics Credit Partners, Master Income Trust - Managing Partner, Andrew Lockhart
---
Executive Series 4 Sept 17: Metrics Credit Partners, Master Income Trust - Managing Partner, Andrew Lockhart
In this short video we discuss the;
Metric Credit Partners focus on providing investors with direct exposure to the corporate loan market in Australia,  a market which is dominated by large financial institutions and as a result has been historically inaccessible to non-bank investors.
Benefits of investing in the fixed income space and how an investment in the corporate loan market compares to other financial products
Investment philosophy which aims to deliver regular cash income, reduced capital volatility and portfolio diversification when participants invest in and alongside wholesale funds managed by Metrics Credit Partners.
---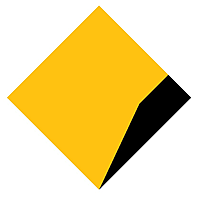 Online Stockbroker
Online Stockbroker
CommSec is Australia's leading online broker. CommSec has been committed to providing the best in online trading since 1995. CommSec helps make informed investment decisions with comprehensive market research, free live pricing and powerful...
Expertise
No areas of expertise