Facebook – A Value Investor's Top Pick? It's Not Fake News
---
I'm particularly bullish on Facebook. I think this is probably one of the best businesses in the world today. Although it currently trades at a slightly elevated multiple, about 22 or 23 times next year's earning, with the cash removed, that valuation will look extremely compelling given the growth in the financials of Facebook 10 years from now.
Two overlooked aspects of Facebook
The first is the Myspace risk. People are freaking out about the fact that this business wasn't here 10 years ago, and where is it going to be in the next 10 years. The reason I think the Myspace risk is particularly low is, if you look at how popular some of these previous social networks, they were a flash in the pan. Myspace was really popular for about two years, whereas if you look at Facebook, it's the better part of a decade now, and when you think about the content that users have uploaded and the networks that they've created, it's harder to leave these platforms.
I talked to a lot of people during the "Delete Facebook" campaign, and it's just not an easy platform to leave, not just from the ingrained habit of checking Facebook every day, but also from the perspective that a lot of people are living their lives. They have certain groups. There's new mum's groups. There's ability to track bands. It's just a very useful utility for most consumers, so that particular risk of the business kind of fading away to irrelevance isn't really matching up.
The second thing I think some people are overlooking is the value in Instagram and WhatsApp. That's one of the main reasons I like this company; they have a diversity of apps. However, a lot of the general public doesn't know that, which is why you get these kinds of comical people leaving Facebook saying, "Oh, I'm done with Facebook. I'm going to Instagram. I don't trust Facebook as a company." That's somewhat ironic, but that whole "Delete Facebook" campaign had no significant effect if you look at the Google Trends data. All the numbers are increasing. The platform added over 200 million users year over year.
It's quite interesting that people don't realise how difficult it is to leave that platform. It's totally mind-boggling how big this company could become. Instagram has doubled its user base from 500 to a billion users in nine months. In effect, the app is going viral. What's so amazing to me is, this is occurring at the same time that usage at Facebook is increasing. You figure if people are devoting more time to another app, they would be using less of the Facebook app, but that's not happening.
Instagram has doubled its user base from 500 to a billion users in nine months
The under-30 demographic is obsessed with Instagram. Instagram is changing how businesses market themselves. I talk to my spin instructor, this is how she keeps in touch with all of her clients. It's how she promotes herself, and when she goes to talk to a new company about a job, the first thing they're looking at is their social media following. It's unbelievable how Instagram is sitting hidden within Facebook.
WhatsApp is extremely interesting, it has over 1.5 billion users and currently contributes to almost no revenue growth to Facebook. When I say Facebook's probably at 22 or 23 times forward earnings, WhatsApp and Messenger are barely even scraping the surface of what they could monetise.
A number of markets like WhatsApp - in Latin America, Africa, Southeast Asia it is the internet for many people. They have groups that represent an entire social network within WhatsApp. The company is testing out payments in India right now. You have 1.5 billion users. That could be two and a half billion in five or 10 years. Think about what rising incomes are going to do in these emerging markets. If you get a little bit of money from these users, it could end up being a significant amount of value for Facebook, and again, it's just not in the financials. Those are the most interesting points, I would say, on Facebook today.
There were two main reasons for the stock's nose dive
One was the operating expenses. They guided 40 to 45% from 35% as they're ramping up spending. Part of that is due to hiring 20,000 people for community safety. It makes a lot of sense for Facebook to really push right now in expenses to police kind of their own platform to prevent the fake news, the harassment.
The drop in revenue. Facebook was doing about 42% revenue growth year over year, and they came out and said that was going to decelerate by high single digits. Not a single analyst would have modelled that that type of revenue deceleration.
On that, there are three things they blamed on the revenue drop:
Currency. There's no way currency would ever have that type of effect in terms of that deceleration, so that's totally not it.
Changes in privacy. Europe went through GDPR. You had to kind of opt in to tracking if you want. It's a factor, but if you look at the ARPUs in Europe versus North America, again, there's no way that would have the effect
Change in ad formats. That's not something they've really talked about in the past. What the change in ad formats is, is they're going from a posting model to a stories model.
The most important thing to any social media platform is engagement. If people stop using it, the network effects all flow in reverse. It falls apart, so that deceleration in terms of the user engagement is incredibly important to Facebook, but what they actually have learned through Instagram is that the stories model is working. It's a picture or video that deletes itself after 24 hours. You can post it publicly, and it's gone.
The issue coming with that is, the advertising rates are not the same on a stories model that it is in a news feed posting model. Most advertisers aren't really familiar with it. They're not sure how to get the same impact before somebody taps away from it, so currently, they monetise at a lower rate. I think that's what is behind revenue deceleration. They're changing from posts to stories. Although that is the absolute correct long-term decision, it has short-term pain, because the ad rates are lower.      
How Facebook could be an opportunity for Value Investors
Traditionally, value investors have looked for a consumer goods company like a Coca-Cola or Gillette that was trading at maybe 14 or 15 times earnings. Facebook is out there at a premium. It's fast-growing. It's tech. It's closer to 22 or 23 times earnings on a forward basis, but these companies are growing into their valuations. If you have any type of historical growth, even a fraction of what it's been, these stocks are ridiculously cheap. Remember, those market itsn't currently factoring in a huge amount of value for Instagram, WhatsApp and Messenger. We can get down to a single-digit P/E just going out a number of years, and if you actually believe that these companies aren't going to go the way of Myspace, then it's a very interesting opportunity.    
Major risks going forward
The one risk I think about is regulation. There's no question as well that Facebook really messed up with Cambridge Analytica, 87 million people having their data leaked. There's a lot of power that's within these platforms, and if it's not managed responsibly, you're going to see a huge amount of regulation.
There have been two major privacy acts that have come through, AB375 in California, which just passed and will go into effect in 2020. What that does is, it lets users actually see what the company has collected on you, what the profile is on you, similar to a credit report. The other one, GDPR in Europe, and that's an opt-in for Facebook tracking. I think those types of regulations are totally manageable.
If the government says, "We're going to prevent all ad tracking from happening," as a total revolt against these types of Google and Facebook business, if they say, "You can't ad track anymore," that would be a killer to the investment thesis, because that's a huge amount of Facebook's business model.
The reason I don't think that will happen is the same reason Zuckerberg cited in his testimony. He said, "If you prevent these companies from doing that type of tracking and ad targeting, long-term, you're going to fall behind the Chinese competitors." What he's implying is, "do you want the social network that's dominant to be United States-based, or do you want to just ban this entirely and have this whole trend that's going to continue no matter what type of regulation they do, and have Chinese companies control the data?" I think any person in Congress would obviously prefer the U.S. solution.
Find out more
Peters MacGregor use a high-conviction, value-approach to invest in global shares not easily available to Australian investors. To find out more click here
---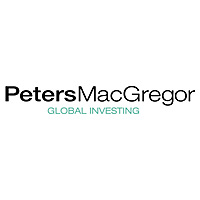 Peters MacGregor Capital Management
Peters MacGregor Capital Management is a value-focused investment manager specialising in global equities. Our clients range from family offices and high net worth investors through to self-managed super funds and financial advisers.
Expertise