Fairfax: Tracking contributors' calls
---
The Fairfax journey has been well covered by Livewire's contributors over the last six months, with some early positive calls for the stock. In this wire, we track the commentary starting last November when it was trading at just $0.79, through to yesterday's close at $1.14.
MADELEINE BEAMONT, Black Rock, Nov 14 2016, Price: $0.79
Hearts and Minds stock calls gain 7.8% in two sessions
DARREN ODELL, Foster Stockbroking: Feb 23, Price: $0.93
"On a sum of the parts basis, we value FXJ at $1.40 per share. The current share price of $0.95 appears well under-pinned & fails to reflect any additional wins in its transition to a new world organization. At these levels, FXJ is a likely acquisition candidate":  (VIEW LINK)
GEOFF WILSON, Wilson Asset Management, During Buy Hold Sell Live, April 13: (at 2'58"), Price: $1.03:  
Equities
Buy Hold Sell Live: 6 stocks making headlines
HAMISH CARLISLE, Merlon Capital, April 21, Price $1.02
Value vs Glamour: The Case for Fairfax Media over REA Group
LUKE CUMMINGS, Harvest Lane Asset Management, May 15th: Price: $1.14
"Given the fact that FXJ shares are trading at a small discount to the terms of the proposed offer, it would seem that for now the market agrees with our view and has deemed that the current deal is too conditional and far from certain to proceed. Of course, the market is not always right and therein lies the opportunity. For now, we are happy to keep the stock on our radar and see how things unfold in the coming weeks.":  (VIEW LINK)
SUBSCRIBE FOR FREE to use Livewire to search for research and commentary on stocks of interest:  (VIEW LINK)
---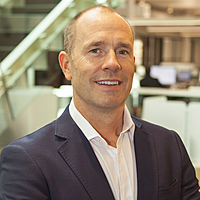 Alex happily served as Livewire's Content Director for the last four years, using a decade of industry experience to deliver the most valuable, and readable, market insights to all Australian investors.
Expertise