FFG: Fundamentals Have Not Changed. Why the Fall?
---
I spoke with Kin Wai Lau (CEO) last night and had a very open discussion on whether anything has changed between now and last week. As per today's announcement, the fundamentals of the business are the same, they still have over $500,000 in cash in the bank, have good companies that have matured in their portfolio (Dressable, Rajapremi, Icandy, among others) and the story is more advanced now, than where it was a month ago. Sure, iCandy "may" or "may not" float (not listing ICI just means that FFG will control 100% of their best asset, so not a bad thing provided it doesn't happen)… Sure, the option holders are upset as the exercise price hasn't been adjusted by the dividend amount … but, if ICI fails to list then, what's actually changed from a month ago? I still have 100% faith in Larry Gan and Kin-Wai Lau, CEO, (for those that remember only a month ago, bought 500,000 shares at $0.15 off market) We see that the recent price action is an overreaction, which is unfounded and not validated.
---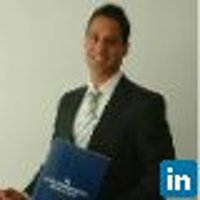 Executive Director
Peak Asset Management
Prior to founding PEAK Asset Management, Niv headed up HC Securities, spent three years growing Halifax Investments capital markets division and also worked on the wholesale desk at Macquarie Bank, servicing a wide range of institutional,...
Expertise
No areas of expertise