Five hard lessons to learn from poor market returns in September 2022
---
September was a historically poor month in markets. In our previous article, we predicted the essence of what happened, including calling all three key interest rate rises View Insight. Among the most relevant learnings is how investment strategies cope with these real-life stress tests of the new 2020s investment environment and how they will cope with future crises.

Fortunes are made over the entire investment cycle in bear markets by staying invested, but very importantly not suffering too much from the worst or majority of the falls. This is due to the power of compounding, which means large losses are much more impactful on long-term returns than equivalent large gains. Hence, the ability to not be destroyed by crises is highly relevant to any long-term investment strategy - it must be able to survive outside the most favourable investment environments alone.
The 2010s and even the period from the early 1980s until recently was one of the most favourable investment periods of all time – it is highly unlikely to be repeated in your lifetime - quite the opposite. Future crises likely remain ahead of us and may indeed be a predominant feature of the 2020s, so it is essential to be prepared today.
Fortunately, it is not too late to adapt. There is a lot for investors to learn from September and 2022 so that you don't continue to unnecessarily suffer from being poorly invested and poorly diversified:
(1) Am I truly investing actively and well?
Despite historically large falls in equity markets, many active strategies did not suffer much, if at all, in September 2022. Active management can (and often should) help broaden one's sources of returns and mitigate downside risk. Doing so not only better aligns portfolios with the objectives of most investors (who hate losing money more than they like making it) but also enables better long-term compounding. Recovering from large losses is much harder than not losing too much in the first place. In contrast, those without this diversification and who are primarily invested in passive funds are being played for a fool as one of the greatest and most widespread asset bubbles of all time recedes in the face of historic challenges from inflation, interest rates and geopolitical pressures.
(2) Am I falling for the marketing hype?
Many funds state they have downside protection and capital preservation but have not delivered it in 2022 and remain unlikely to do so in future. Their marketing is sales spin – rather than good money management and investors should consider whether they'd rather be fooled or be better off with those who walk the talk.
Many managers have also pivoted their marketing to take advantage of the ESG gravy train, marketing their strategies as ESG or "responsible" or green investing to attract investors or charge an unwarranted premium price. It is hard for me to forget one manager telling me about greenwashing and how they moved to be an ESG fund because they weren't competitive otherwise and could see how large fund managers were charging a higher price for an ESG fund which was almost identical to what they ran elsewhere, simply because they put a green label on the fund.
(3) The Portfolio you need to thrive today has changed
Today's effective diversified portfolio is very different from the mainstream portfolio widely adopted and used in the industry. Instead of simply and only having financial assets combined with property, which does poorly when confronted with inflation and higher interest rates, an effective portfolio today needs to benefit from superior diversification and better resilience to more adverse economic and geopolitical conditions. This may include greater use of commodities (the source of some of the inflationary concerns) and much greater use of active management and alternatives - including hedging using options and/or short-selling. It is incredible how "stuck-in-mud" and "rear vision" dominate portfolios, and routinely so with those with ample funds under management. Indeed, some of these are household names which are laughing stocks to industry insiders (but for their business and marketing successes). From an informed investor's point of view, performance-wise, these funds are simply roadkill in the face of stagflation or inflation, a geopolitical shock or even markets that range trade for years.
(4) How do I Check I'm invested for the 2020s rather than the 2010s?
It isn't impossible to check whether your adviser, manager or super fund has a chance to do you good by checking if they are using a broader toolkit and are doing so to a meaningful degree. Do they hedge against market risk (and how), or are they long only? Do they invest in commodities? How much do they have in oil? How much do they have in precious metals like gold? Furthermore, have they protected against market falls this year to a substantive degree, and if not, why not? Do they simply appear to track the market up and down i.e. are they simply pretending to be active managers? Simple questions and investigation can help you deduce whether you are in a status-quo investment approach which hasn't adapted to the times.
Don't be surprised if you are disappointed when you delve further into how your hard-earned capital is being treated. If what you discover disappoints you, I, for one won't be surprised.
(5) Check your (false) investment beliefs carefully
Most of all, be very careful about what you think you know to be true. As Mark Twain is credited with, it is what you think you know for sure, but isn't true, which will hurt you the most. Markets don't always go up, so blindly following them when valuations are still high, and risks are high isn't a high-probability path to success. Markets can spend years with no or negative returns. The wrong assets can suffer massive negative returns and not recover from them. Being invested with big managers such as large institutions isn't necessarily safe. Just ask how safe the UK's pension fund investors feel now that they know their pension funds nearly collapsed in just a few days from large derivative positions and poor risk management and understanding of market risks, requiring a central bank bailout and now actively being forced sellers of their markets risks. Investing is risky, and sometimes – like today - it is even more dangerous. Investing well and maximising the chances of success is hard work and requires knowledge and dedication. This doesn't mean you shouldn't invest, but it does mean that you should ensure that whoever is investing your money knows this and isn't pretending otherwise or playing games they don't understand with investment banks. The mayhem provides great opportunities for active managers.
No one could have seen it coming.
If you are being delivered large negative returns by managers who tell you no one could have seen the Covid crisis or September 2022 coming, you are being taken for a fool. When they say no one can forecast anything, they mean themselves – they can't tell you what will happen, they don't know what investment risks are out there, they probably aren't even trying, but most importantly, they shouldn't be managing your money. The world is full of mediocrity and charlatans; fool me once, shame on me – fool me twice, and I'm the fool. You deserve better – so I implore you, don't be a fool and consider whether your investing is how you want to be investing today, given your view of the world we live in.

Never miss an update
Enjoy this wire? Hit the 'like' button to let us know. Stay up to date with my current content by
following me
below and you'll be notified every time I post a wire
Welcome to Livewire, Australia's most trusted source of investment insights and analysis.
---
To continue reading this wire and get unlimited access to Livewire, join for free now and become a more informed and confident investor.
Dr Jerome Lander is a highly experienced, proven Portfolio Manager and a specialist in outcome-based and absolute return investing, which is a client centric approach aligned with many peoples' preferences - and one which is well suited to today's more challenging investment environment. Jerome has achieved net returns for clients of around 20% in both the challenging 2020 year and in 2021, with much lower drawdowns and volatility than Australian equities and hence much superior risk adjusted returns. His Wealthlander Diversified Alternative fund targets double digit returns annually for wholesale clients, with lower volatility and greater consistency than Australian equities, using a diversified multi-asset portfolio approach.
........
Wealthlander Pty Ltd (the Company) is a Corporate Authorised Representative (CAR Number 001285158) of Boutique Capital Pty Ltd (AFSL 508011). The Company has taken all reasonable care in producing all the information contained in the Livewire Markets profile including but not limited to reports, tables, maps, diagrams and photographs. However, the Company will not be responsible for loss or damage arising from the use of this information. The contents of this Livewire Markets profile should not be used as a substitute for detailed investigations or analysis on any issues or questions the reader wishes to have answered. We strongly advise you to solicit independent professional advice before making any investment decisions about the Company. Information supplied by the Company for inclusion in this Livewire Markets profile is based on publicly available information, internally developed data and other sources. No independent verification of those sources has been undertaken and where any opinion is expressed in the files of this Livewire Markets profile, it is based on assumptions and limitations mentioned herein and is an expression of opinion only. You may download the information for your own personal use or to inform others about our materials, but you may not reproduce or modify it without our express permission. These posts are not advice of any kind - including financial advice or personal financial advice - or an offer to acquire a financial product, and should not be relied upon as such.
---

Never miss an update
Get the latest insights from me in your inbox when they're published.
---
---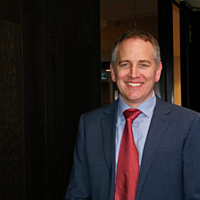 Chief Investment Officer
WealthLander
Dr Jerome Lander is a highly experienced, proven Portfolio Manager and a specialist in outcome-based and absolute return investing, which is a client centric approach aligned with many peoples' preferences - and one which is well suited to today's...
Expertise