Small cap shares continued to outperform large caps during the September quarter with the S&P/ASX Small Ordinaries Accumulation Index up 8.5% for the quarter and 29.2% for the 12 months to 30 September. This difference in performance between the sectors was again reflected in the performance of listed investment companies, with the Australian large cap share focused LICs portfolio returns (pre-tax NTA plus dividends) averaging 10.0% for the 12 months while the mid/small cap focused LIC portfolio returns averaged 18.3%. The top performing LIC in our coverage delivered a portfolio return of 31.6% for the 12 months to 30 September 2016. In the latest edition of the Independent Investment Research (IIR) LMI Monthly Update we take a look at the five LICs in our coverage that have delivered the best portfolio returns over the past 12 months, including discounts and premiums to pre-tax NTA and our recommendation for each LIC.
---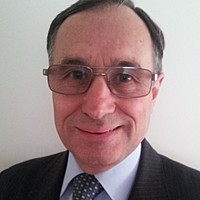 Independent Investment Research
Peter has 35 years' experience in the banking and finance industry, including 15 years as an equities analyst. Peter was a sector head in the equities research team at Morningstar with a focus on consumer and industrial companies.
Expertise