Flight Centre Half Year Result - FLT revises guidance as profits slide on heavy airfare discounting
---
Australia's largest travel agent, Flight Centre (FLT) posted a worse than expected 36% slide in its half-year profit to $74.4m. Despite record sales, the result was held back by a challenging global trading environment, with widespread airfare discounting, economic uncertainty and currency volatility impacting the group's bottom line.  p.p1 {margin: 0.0px 0.0px 0.0px 0.0px; font: 13.0px Helvetica}
Total Transaction Value (TTV) edged higher by 1.8%. TTV represents total travel services sold across the group's various operations, as FLT acts as an agent for various airlines and other service providers. FLT's revenue is derived from TTV. More importantly, revenue, profit and its dividend payment worsened. 
FLT operates in 20 countries but reports its results in Australian dollars. Hence, it was adversely impacted by currency movements. FLT said it would have achieved an additional $4.7m in 1H17 profit and a 5.6% lift in TTV if the prior year's FX rates were applied to these results. 
In Australia – FLT's biggest market – generated a record TTV in excess of $5bn thanks to healthy growth in both international (+10%) and domestic airfare sales. However, heavy discounting by airlines impacted earnings which fell by almost 10%. Average international fares fell by 7% and slipped 4% for domestic flights. Australia accounted for 94% of the group's total net profit after tax. 
Its Europe business (UK, Ireland and The Netherlands) also achieved record TTV, although underlying profit once brought back to Australian dollars fell by 18%. UK profit increased 10% during the three months to Dec 2016 after having a slow start to the year post the Brexit referendum, which hit consumer confidence. The corporate travel business in the UK performed strongly. In the Netherlands corporate business broke even while Ireland posted a loss. 
Its US operations posted a record A$1.3bn in TTV, generating more than A$1bn for the first time. However, as has been the case with its other divisions, losses increased in a low fare environment. The US wiped out A$5.8m from the group's bottom line and was the biggest drag on the result. FLT said as is normally the case, due to seasonality in the US, the 2H results are expected to be stronger than the first. Outside of these main markets, it performed strong in Mainland China. 
FLT will pay investors a smaller fully franked $0.45 dividend on 13 April. It will trade ex-dividend 22 March. FLT shares fell as much as 8.5% following the result; its biggest fall in more than two months, slumping to a Jan 2013 low. 
Looking ahead, FLT said that "FX movements and airline deflation may continue throughout the 2H and slow bottom-line growth". It has cut underlying profit guidance range to between $300m-$330m (previously $320m - $355m). 
---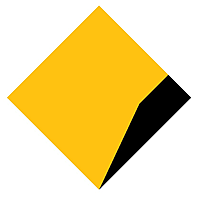 Online Stockbroker
Online Stockbroker
CommSec is Australia's leading online broker. CommSec has been committed to providing the best in online trading since 1995. CommSec helps make informed investment decisions with comprehensive market research, free live pricing and powerful...
Expertise
No areas of expertise