Focus on those companies delivering value to customers
---
We are in a low growth environment with strong deflationary forces, the companies that will prosper in this environment are those that provide value to their customers. Australia is an expensive place to live and conduct business. Many of our leading companies are struggling because they are generating excessive profits, overcharging and not providing a lot of value for their customers. Gone are the days when incumbents could simply push prices up each year and take advantage of concentrated market positions. The high returns they are generating are attracting new competition, with challengers often employing new disruptive technologies to gain a foothold. We are seeing this play out in grocery retailing, telecom, banking, insurance, media and energy markets. Industry concentration is replicated in the share market, with the largest 10 companies accounting for half of the market by value. I see limited growth prospects for many of these companies. A key reason why we expect low returns from Australian shares in the medium term.
---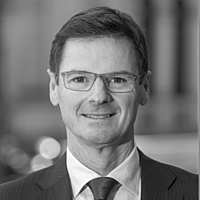 Chief Investment Officer
Watermark Funds Management
We are active, high conviction investors in Australian shares. As an absolute return manager, Watermark offers a proven alternative to traditional institutional funds.
Expertise