Four emerging healthcare stories with near-term catalysts
---
I thought I'd look at a couple of the emerging healthcare names with near-term catalysts, specifically some quarterly sales that are going to be reported in January. They're not formally covered, but Derek Jellinek and I have had the opportunity to meet with management over the last month, and we've either prepared a desk note or a podcast with the CEO.
They're four medical device stories, they have approved products, plenty of cash in the bank and what we've detected by talking to management and brief analysis of the company is that the momentum in their sales are looking positive, so we're expecting strong results to be reported in January. Each of the names we can see moving up around 10 percent from their current share price.
Ellex Medical Lasers (ASX:ELX)
The first one is a company called Ellex Medical Lasers. Their core business is a medical laser to treat a number of conditions or diseases of the eye, including cataracts and macular degeneration. They generate around about $60 million in sales from their core business, but the really exciting part of this business is a new area that they're developing, in the area of minimally invasive treatments for glaucoma. Last year they generated around about eight million dollars in sales, and they've invested heavily in this space. What the company has noted is that the sales in this area is growing significantly, so in the September quarter they grew by about 70% and they're expecting that sales momentum to continue. So Ellex Medical Lasers, expected to report strong results in January.
AirXpanders (ASX:AXP)
The next company is called AirXpanders. Again, this is a product that's been developed in Australia. It's for breast cancer reconstruction, so after a mastectomy it's a permanent implant. It's technically more advanced and efficient than the current products out there. Their product Aeroform is approved by the FDA and is currently selling. Their CEO told us is that their September quarter numbers were up by around about 100 percent, and they're expected to see that momentum continue for the fourth quarter. So they'll report their second quarter results in the third week of January. And the momentum in sales is very strong.
Visioneering Technologies (ASX:VTI)
The third company is a company called Visioneering Technologies. Again, it's in the eye space and they've basically created or developed a daily disposable contact lens. And their key product treats, or corrects, vision from all distances. So it's a daily disposable product for treating both near and long-term sight problems. Again, the product's been approved in the US, and they're expecting regulatory clearance in Australia and Europe shortly. But the key again will be the quarterly sales coming through in January. Essentially in the last quarter, so the September quarter, they generated sales of just over $350,000 and that was up 90 percent on the previous quarter, so it's off a low base but the momentum is continuing and they've added additional sales staff into the US. So again, we're expecting a solid quarter from Visioneering so that's one worth having a close look at.
Osprey Medical (ASX:OSP)
Final company I'll refer you to, and again, a product that was developed in Australia. The company is called Osprey Medical. Essentially the product's for bad kidney patients that need some sort of coronary artery procedure where a dye is inserted. The product is a disposable, once-only-use device, this device reduces the amount of dye that's used in the patient by around about 40% without reducing the image quality. They've got about 18 sales reps in the US. What the CEO has told us is that the sales momentum is strong and they'll report in January a quarter-on-quarter volume growth, how many new hospitals are buying the product and how many existing hospitals use the product. So it'll be a fairly simple story to measure, again, that quarterly sales number will be very key for them.
Contributed by Scott Power, Senior Analyst, Healthcare, Life Science and Technology:  (VIEW LINK)
---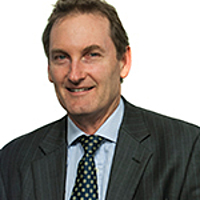 Senior Analyst at Morgans covering healthcare, life science, telecommunications, technology and media. I've spent the last twenty years investing in and researching emerging companies and have developed a wide network of contacts across these...
Expertise
No areas of expertise