Freehold Absolute Return Fund - May performance number and newsletter
---
The Freehold Absolute Return Fund delivered a -1.77% return over May, taking the 12 month return to 14.4% net of fees, and 36.1% since inception (June 2013). Fund returns were negatively impacted over May by our mild short position as well as a mean reversion in some of the positions that performed well over April. Pleasingly the Fund's positioning over June has seen a recovery in returns, particularly driven by the maintenance of our short positions amid a market decline of approximately 5%. Below is a link to our latest Fund newsletter where we review: • Current market fundamentals, including office supply and vacancy • Stock of the Month - Sydney Airport (SYD) with a focus on key value drivers, passenger volumes and the proposed second Sydney airport • Sector of the Month - Electricity Utilities where we provide further 'food for thought' on the changing dynamic within this sector. Please call our office on (03) 8609 7120 if you have any questions, or require any further information.
---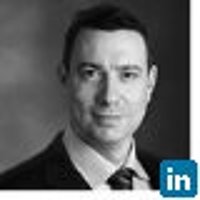 Principal
Newgate Capital Partners
Tim has 22 years' experience in the investment and securities markets. Tim was a partner of Goldman Sachs JBWere and during his 15-year tenure at the firm had senior experience across all areas of equities investing. Tim was Head of Australian...
Expertise
No areas of expertise