From riches to rags: Why there is still life in this fintech
---
Few stocks generate as much conversation and diametrically opposed opinions as this fintech. You either love it, or you hate it. And that is likely determined by what side of the share price rollercoaster you were on over the past couple of years. 
It has not been an easy ride in the past 12 months for this name, or the sector within which it operates, with the share price falling from around $8 to $1 over the period. I'm speaking, of course, of buy-now-pay-later (BNPL) company Zip Co (ASX: Z1P) 
Today Zip announced a loss of $1.1 billion. Whilst such a big number carries with it some sting for shareholders, a lot of that figure was based on write-downs, and there are positive things happening beneath the surface. Across the key metrics of customer numbers, transactions, and total transaction volume, there was some serious growth. 
In this wire, I reached out to my old colleague and friend, Henry Jennings from Marcus Today,  for his take on the numbers and what he thinks ZIP needs to do now to maintain the momentum on the pathway to profitability.

"The message for investors is that they have changed, they are listening, they can't continue the way they are going… and they are moving towards a more sustainable model," Jennings said. 
Zip Co (ZIP) FY22 key results:
Revenue $620m, up 57%
NPAT ($1.11bn), down from ($678.1m) a year ago
Total transaction volume (TTV) of $8.7bn, up 51%
Transactions of 74.3m, up 80%
Customer numbers up to 11.4m, up 56%
Cash gross profit $203.7m, up 12%
EDITBA of ($207m)
Cash of $279m
Note: This interview took place on 25 August 2022.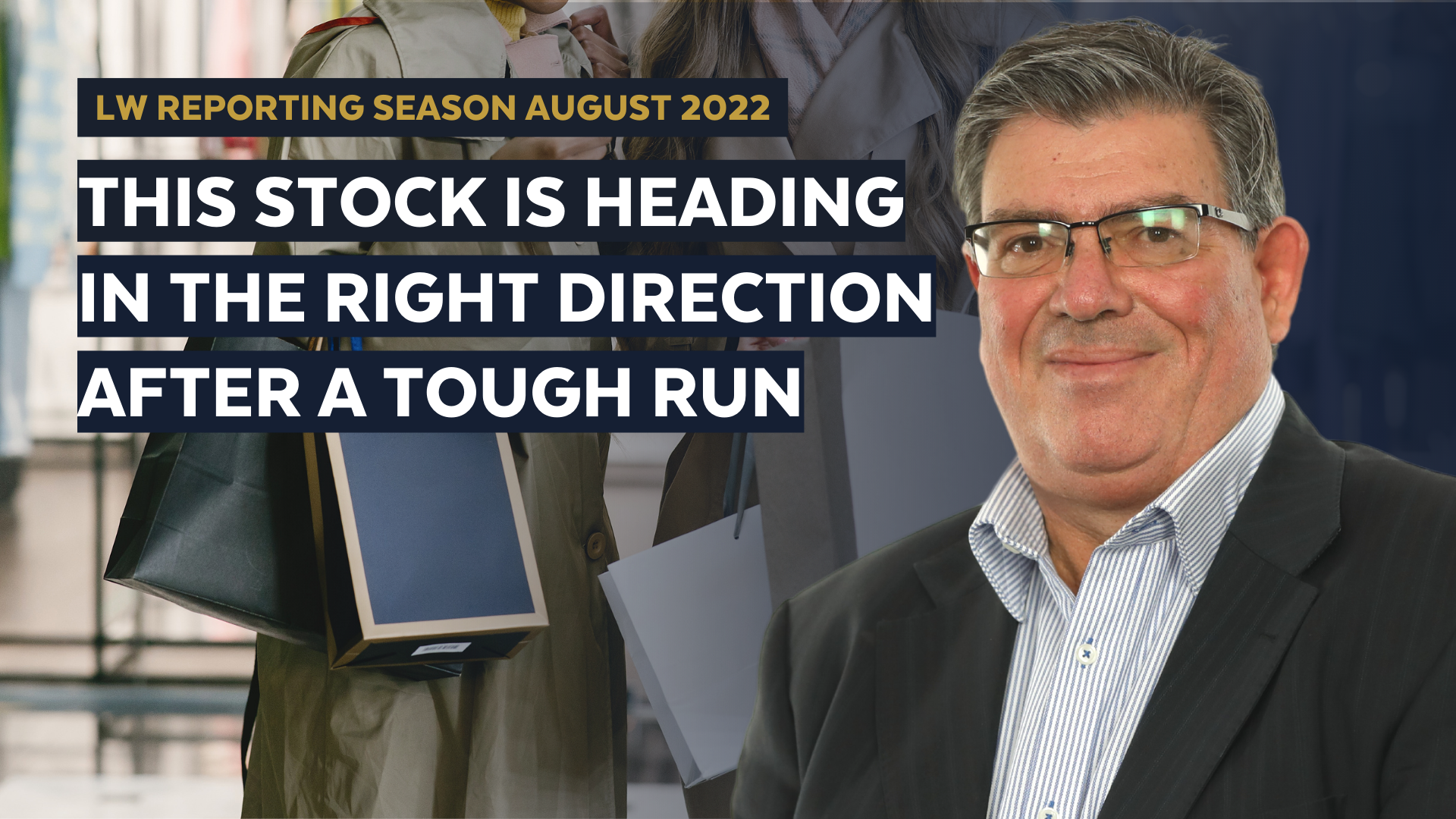 What were the key takeaways from this result? What surprised you the most?
The key takeaway was the big number, the $1.1 billion loss these guys had. The market was primed for it in some respect, because of the $820 million-odd write-off in goodwill from some of their acquisitions.
The other thing that is key to the ZIP story is the way they are closing the UK and Singapore and going back to basics, and trying to move people up the value chain with ZIP Money, which is a longer-term and higher-margin business.
The US is clearly still the big opportunity but the amount of money that they have to spend on customer acquisition, bad debts, IT and all the other things, is extraordinary, and it has taken its toll on the balance sheet and the company.
The message for investors is that they have changed, they are listening, they can't continue the way they are going… And they are moving towards a more sustainable model. The key, of course, will be bad debts and credit losses, particularly in the US and the tougher environment we are seeing.
What was the market's reaction to this result? Was this an overreaction, an under-reaction or appropriate?
It's a bit of a ho-hum reaction. When the numbers came out the stock was sold off to 92c and then there was a PR blitz by (founders) Peter Grey and Larry Diamond – I saw them on CNBC – so the stock perked up a little bit. There is around 9.5% short interest in the stock as well, so I was quite surprised that once it did start to perk up, it didn't really kick on. At the moment it's kind of line ball in terms of the reaction. I think the market still has to digest the scale of the losses.
Would you buy, hold, or sell Zip Co on the back of these results?
Rating: BUY
I have to say, I'm erring towards a buy, because they are making strides and there is a massive opportunity in the US. And they are scaling back by closing the UK. 
What was interesting is that they still have businesses in Croatia, South Africa, and Mexico – you would think are periphery to the big game, the US and Australia.
What's your outlook on Zip Co and its sector over FY23?
It is positive. They have made good progress with getting costs down and getting on top of bad debts. They are heading in the right direction, even though it's not the best environment for buy-now-pay-later given the looming European recession, and potential recessions in the US and Australia. They have cash, they have flexibility, they seem to have systems in place, and they are on a mission to drive down bad debts… this is the important thing.
They are going to go out of business very quickly if it is costing them more than they are actually making. That's not a recipe for long-term success.
Are there any risks to Zip Co and the buy-now-pay-later sector that investors should be aware of given the current market environment?
BNPL is now really only ZIP, with some peripheral players. We have Square as well, but that is now clouded with many businesses and it is difficult to separate out what is Afterpay, what is bitcoin, and what is the cash transaction business. 
Zip Co is emerging as THE business in the BNPL space and as consumers feel the pinch with higher mortgage rates and energy prices, etc, we will see BNPL continue to be quite popular, which could invoke the ire of the regulators. 
As BNPL moves into everyday items, like paying for your groceries with BNPL, we are going to see more regulation – which could be good or bad. At least it will keep out the bad boys in the business. I think ZIP has a future, particularly if they can move up the money chain with Zip Money, but they need to cut the cost of doing business.
From 1-5, where 1 is cheap and 5 is expensive, how much value are you seeing in the market right now? Are you excited or are you cautious on the market in general?
Rating: 3-3.5
We've just come through reporting season, so it is very spotty – some good, some bad. The general consensus, however, is that we have come through okay. We are seeing a bit of a downgrade cycle for some companies but even Qantas (ASX:QAN) had a blip up on their results today, we've seen Nine Entertainment (ASX:NEC) do well, Seven Group (ASX:SVW) doing well. So we are seeing upgrades come through and companies do seem to be able to pass on those inflationary pressures. They also have strong balance sheets and they aren't guiding to disasters ahead. Clearly, September holds some risks for the market in terms of the Fed, CPI, and the US coming back from their holidays, but generally, the market doesn't feel too bad… I don't see a massive correction again, and I'm not sure what could trigger that. 
---
Catch all of our August 2022 Reporting Season coverage
The Livewire Team is working with our contributors to provide coverage of a selection of stocks this reporting season. You can access all of our reporting season content by clicking here. 
........
Livewire gives readers access to information and educational content provided by financial services professionals and companies ("Livewire Contributors"). Livewire does not operate under an Australian financial services licence and relies on the exemption available under section 911A(2)(eb) of the Corporations Act 2001 (Cth) in respect of any advice given. Any advice on this site is general in nature and does not take into consideration your objectives, financial situation or needs. Before making a decision, please consider these and any relevant Product Disclosure Statement. Livewire has commercial relationships with some Livewire Contributors.
---
Managing Editor
Livewire Markets
My passion is equity research, portfolio construction, and investment education. There are some powerful processes that can help all investors identify great opportunities and outperform the market, and I want to bring them to life and share them...
Expertise