Fund in Focus: Allan Gray Australia Equity Fund
---
Going against the herd with every investment you make is extremely tough mentally. By nature, people tend to conform. One of the ways people make decisions is to look at how others have behaved in situations, because copying others' behaviour can be useful in many areas of life. 
At Allan Gray, our investment philosophy is very different – we take a contrarian approach, apply it consistently and invest for the long term. The Australia Equity Fund invests in selected Australian shares with the aim of outperforming the S&P/ASX 300 Accumulation Index over the long term. We search for value in places others overlook or undervalue, then we determine the things that drive the company's performance and hence its value over the next five or even ten years.
In the below Fund in Focus, we take a deeper look into this investment philosophy, some of the opportunities that we are seeing in the current environment and how a contrarian approach can fit into your asset allocation.  
Learn more about contrarian investing
For more details on how Allan Gray's Australia Equity Fund can play a part in your asset allocation, click the contact button below, or visit our website for more information. 
---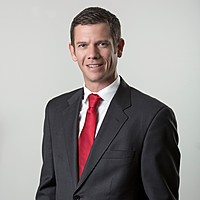 Head of Research Relationships and National Key Accounts
Allan Gray
Julian is the Head of Research Relationships and National Key Accounts at Allan Gray Australia. He holds a Bachelor of Arts (Dual Honours – University of Sheffield) and the Chartered Financial Analyst designation.
Expertise