Fund in Focus: Fidelity Global Emerging Markets Fund
---
According to McKinsey & Co, by 2025, annual consumption in emerging markets will reach $30trn, a milestone they described as "the biggest growth opportunity in the history of capitalism". Over the last 30 years, emerging market GDP has doubled from 30% to 60% of global economic activity today. 

Fidelity's Global Emerging Markets Fund provides access to this theme through a diversified portfolio of 30 to 50 companies that are positioned to generate returns through the cycle. We are looking at companies as if we were long term owners of those businesses.
In the Fund in Focus below, we take you through the extensive investment universe for emerging markets, touch on some of the most compelling opportunities for investors, take a deep dive into a specific stock example, and explore the outlook for emerging markets as we see it today.  
Take advantage of shifting global dynamics 
Fidelity's Global Emerging Market capability can be accessed via our managed fund, or through the ASX listed active ETF (ASX:FEMX). For more information, fill in the contact form below or visit our website.
---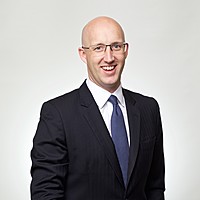 Portfolio Manager, Fidelity Global Emerging Markets Fund
Fidelity International
Alex has 14 years of investment experience, all of which he has gained at Fidelity. He manages the Fidelity Global Emerging Markets Fund. Alex also holds an MA in Economic Analysis from the University of Nottingham.
Expertise