Further upside in equities
---
Recent weeks have provided yet another reminder of how rapidly things can turn – while August brought about a sudden deterioration in the backdrop for financial markets, September saw a turn for the better. Given an easing of political tensions, renewed hopes in terms of US-China trade relations and central banks' additional stimulus measures, we have turned more sanguine again on developed market equities, lifting their portfolio weights above strategic allocations.
Change for the better
But let us recap what changed. First, it was political developments in Europe that triggered an improvement in investor sentiment. In Italy, the Five Star Movement and the Democratic party formed a more EU-friendly government, undercutting Interior Minister Matteo Salvini's push for early elections. More recently, the UK parliament passed a bill requiring Prime Minister Boris Johnson to ask the EU for an extension of the Brexit deadline if no deal is agreed with the EU by 19 October. With this bill having become law, the risk of a hard, no-deal Brexit has receded, further allaying investor concerns.
Trade hopes
The announcement of fresh high-level talks between the USA and China in October gave investors further reason for relief. Despite widespread skepticism whether a compromise can be reached in the run-up to the US presidential election in 2020, we believe that both sides have strong incentives to de-escalate tensions: US President Donald Trump needs a strong economy and equity market to be re-elected, and China is looking to support its struggling economy.
Glass half full
As regards the global economy, although the US-China trade dispute continues to pose a threat, we still believe that the USA and, indeed, the world economy are not at risk of an imminent recession. In fact, the US economy is continuing to prove resilient despite weakness in the manufacturing sector. Moreover, consumer demand has remained strong, supported by higher labor incomes.
Central banks, too, have played an important role in improving sentiment and providing fuel to financial markets of late. The US Federal Reserve is all but expected to cut rates again in the months ahead, with our expectations currently centered on two additional rate cuts, the next one likely later this month. In turn, the European Central Bank announced a package of renewed easing measures just today. On top of this, we also see growing potential for more fiscal stimulus in Europe, with the new EU Commission likely to play a key role in this context. China, too, is initiating more monetary and fiscal stimulus to support growth.
Turning more sanguine on equities
So much for the backdrop, which is a key reason why our view on developed market equities has become more sanguine again. On top of this, several additional factors speak for the asset class. One is the yield advantage of equities relative to bonds. As global bond yields have tumbled, the return equities can offer looks appealing and in our opinion warrants the higher risk inherent to the asset class. In the USA, for example, the S&P 500 offers an earnings yield of 5.5%, which compares favorably with a real yield on 10-year bonds of about 0%. In other regions, the yield advantage is even higher.
Moreover, throughout the strong year for equities to date, many investors have proven reluctant to jump on the bandwagon, leaving many with cash to deploy. This as well as still depressed investor sentiment suggest that this rally still has legs. 
US market remains preferred 
Within our view on equities, the US market remains our favorite, as we continue to see the best growth opportunities there. On a sector level, we now have a preference for global financials, for one key reason: In the recent relief rally, we have seen a rotation from more defensive sectors like consumer staples into financials and other more cyclical sectors offering higher value. We think this rotation can continue, providing additional fuel to financial equities. 
As always, we will continue to monitor developments very carefully and adjust our views as necessary. For now, we believe equities have sufficient tailwind to climb further.
---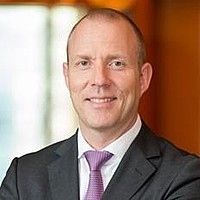 Global Chief Investment Officer
Credit Suisse
Michael is Chairman of the Global Investment Committee and Global Chief Investment Officer at Credit Suisse AG. He has 20 years of investment management experience, directing investment portfolios internationally for institutional and UHNW clients.
Expertise