An innovative car company at the vanguard of autonomous driving, with a vision defined as 'zero crashes, zero emissions and zero congestion' must be a Silicon Valley darling with "funding secured (1)". However, to the surprise of many, it is the 110 year old, General Motors. Quietly in the background, General Motors has been carving away at their place in the world of electric vehicles and autonomous driving while bringing about dramatic change in its core business. Notable changes within the business since GM's reemergence from bankruptcy in 2010 include:
Workforce reduced by +70% including reduction of employees represented by unions by +30%
Costs cut including trimming SG&A and COGS by 55% and 30% (2), respectively, from 2005-2017
Healthcare liabilities and pensions reduced by $50bn and $30bn, respectively. Healthcare costs were nearly as high as the total cost of the entire workforce in 2011 adding $1,500 of cost per vehicle. And GM was funding pensions for roughly 10 retirees for every active employee at the time of bankruptcy
Unprofitable 'fleet sales' reduced from 28% of all retail sales to less than 15% with those sold to rental car companies falling from 60% of fleet sales to only 50% (3). Fleet sales are the least profitable sales as vehicles are sold at a discount with guaranteed repurchase obligations of around nine months
Dealerships reduced by 40% in North America and 46% internationally. GM also enhanced the overall strength of the dealer network by more than doubling dealerships with a financial status of 'superior' and reducing 'fair' and 'high risk & weak' dealerships by nearly 60%
Stronger lending book despite growing retail receivables by four times(4). GM has decreased the percentage of subprime loans from 55% of all receivables in 2010 to 27% in 2018. Prime lending makes up 73% of the retail loan book and 97% of leasing receivables.
General Motors has a similar market capitalisation as Tesla, around $50 billion, but the financial similarities end there. While Tesla has named its four electric vehicles the Model S, 3, X and Y (S3XY!), General Motors would quickly run out of letters for an innuendo as they are expected to release 20 EV models over the next five years. In terms of scale, Tesla delivered less than 300k vehicles in 2018 while GM delivered over 8 million vehicles. GM is also driving in the opposite direction to Tesla's $35,000 sedan strategy, as despite GM having the scale and manufacturing capabilities, the company realised that it is nearly impossible to turn sedans into a hugely profitable business.
This realisation led GM to switch gears and refocus on profitability versus scale after their bankruptcy, prompting the company to close-down unprofitable sedan producing factories and focus on their lucrative truck and crossover business. GM's trucks/crossovers generate approximately 94% of GM's total variable profit compared to <6% for sedans(5) despite the common perception that GM is a 'car' company:
The truck business isn't just more profitable, it also has a much more favourable industry structure with the top 3 OEMs making up more than 90% market share (compared to 35% in the fragmented and competitive sedan market). Truck purchasers are also more loyal, as 70% typically purchase another GM truck, and less susceptible to ride sharing as 40% of truck buyers use their pickup for work and personal purposes. Lastly, a third of all GM trucks are sold to rural populations in the US, making them even less susceptible to technology threats. Although the lucrative truck business is less threatened by ridesharing and autonomous driving, GM isn't letting that derail their technological ambitions, but rather subsidise it.
GM has been putting their money where their steering wheel once was by investing heavily in their autonomous program, Cruise. In 2018, Cruise received investments of more than $5 billion from Honda and technology heavyweight, SoftBank. GM has also increased the employees at Cruise by 25x over the past three years and just announced another doubling of the Cruise workforce by 2020. GM has also invested in Lyft, the second largest ride-sharing app to Uber putting in $500m in 2016 (the largest in this round) which valued Lyft at $5.5bn. The latest investment round in 2018 put a $15bn valuation on the business and the expected IPO this year (rumored valuation of $22bn) will further shed light on GM's skin in the game.
With regards to financing this race to innovation, General Motors generates $5bn of free cash flow(6) per annum, spends more than $7bn on research and development and currently only has $2.5bn of debt (or 0.2x Debt/EBITDA), so room to borrow. Compare this with Tesla, generating negative free cash flow, only spending $1bn on R&D and with $10bn of debt on the balance sheet, four times more than GM. GM has been able to fund these investments in the future, while also repurchasing shares and paying dividends of +$30bn over the last 5 years, equal to 60% of the current market capitalization & reducing shares outstanding by 15%. Over the same period, Tesla has increased the number of outstanding common shares outstanding by more than 40%, diluting shareholders.
We believe GM is worth upwards of $60 per share or 70% upside based on a sum of the parts basis, factoring in their competitively-advantaged truck business, growing finance segment and embracing the future of cars through autonomous driving and ridesharing.
Avenir Capital is a value-based investment manager that brings a long-term, owner-oriented approach to global public equity markets. For further insights from the team, please visit our website
---
(1) Elon Musk, Tesla CEO, was recently in trouble with the Securities Exchange Commission for tweeting that he had 'funding secured' to take Tesla private at $420 per share
(2) SG&A was reduced by $13bn and COGS & other expenses by $55bn
(3) The remaining of fleet sales are sold to government and commercial entities
(4) From 2010-2017
(5) Source: GM Annual Report; Avenir analysis
(6) Guidance from management for FY2019
The information in this article has been prepared on the basis that the Client is a wholesale client within the meaning of the Corporations Act 2001 (Cth), is general in nature and is not intended to constitute advice or a securities recommendation. It should be regarded as general information only rather than advice. Because of that, the Client should, before acting on any such information, consider its appropriateness, having regard to the Client's objectives, financial situation and needs. Any information provided or conclusions made in this article, whether express or implied, including the case studies, do not take into account the investment objectives, financial situation and particular needs of the Client. Past performance is not a guide to future performance. Neither Avenir Capital ("Avenir") (ABN 40 150 790 355, AFSL 405469), Fidante Partners Limited ("FPL") (ABN 94 002 835 592, AFSL 234668) nor any other person guarantees the repayment of capital or any particular rate of return of the Client portfolio. Except to the extent prohibited by statute, neither Avenir nor FPL nor any of their directors, officers, employees or agents accepts any liability (whether in negligence or otherwise) for any errors or omissions contained in this article.
---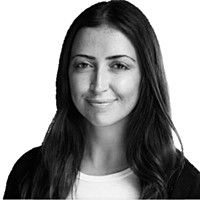 Investment Associate
Avenir Capital
Christine Jurzenski is an Investment Associate at Avenir Capital. Prior to joining Avenir Capital in April 2014, Christine was an analyst at Kennedy Partners, an Australian asset manager specialising in Australian derivatives with applied...
Expertise