Glencore Debt Concerns... Implications on BHP/FMG/RIO's Earnings...
---
Good morning last night Glencore fell by 25%, on concerns that their receive $2.5 Billion capital raising will not be enough to stem outflows... The Xtrata acquisition back in 2013 was an initial "game changer", however, left Glencore with a lot of underlying issues with falling commodity prices and a huge debt "burden", earnings have turned negative and there is now concerns that one of the world's "dominant" players will have to sell core assets.... This sound all too familiar.. STO? BHP/FMG/RIO will be "hurting" today, with overnight falls on the LSE of 4.5%-5.5% expected... the one saving grace? The falling AUD... without it, Australia would not avoid a recession... well at least we're not holding VW & Glencore in our core portfolio, right? (VIEW LINK) We remain underweight, but see some value emerging in the gold sector... BHP/RIO/FMG are much better positioned than Glencore in terms of their debt profiles, however, sentiment is still bearish and we see some further downside short-term.
---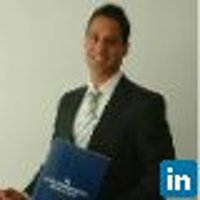 Executive Director
Peak Asset Management
Prior to founding PEAK Asset Management, Niv headed up HC Securities, spent three years growing Halifax Investments capital markets division and also worked on the wholesale desk at Macquarie Bank, servicing a wide range of institutional,...
Expertise
No areas of expertise