The mantra that past performance is no guarantee of future returns is yet to sink in with many investors. It's a point not lost on the finance industry, which is hard at work ensuring it stays that way. A case in point: In October 2009 the Australian dollar was buying 88 US cents. The Aussie peso had miraculously transformed into a safe-haven currency, bolstered by a China-driven mining boom, low government debt and a Houdini-like ability to escape recession. The currency was charging, eventually hitting a high of US$1.10 in August 2011. If ever there was a time to diversify one's portfolio overseas, this was it. High quality businesses were cheap in their local currency but buying them with Aussie dollars made them potentially more so. Read full article here: (VIEW LINK)
---

Never miss an update
Get the latest insights from me in your inbox when they're published.
---
---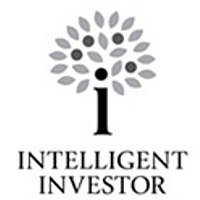 Independent Financial Research
Intelligent Investor is an independent financial research service with a 14-year history of beating the market. Our value investing approach empowers Australians to make more informed decisions to build their long-term wealth. We off structural...
Expertise
No areas of expertise