Gold and value stocks dominate leader-board in EGG stock picking competition
---
As the Eley Griffiths Group stock-picking competition nears its final weeks, here is a quick update of the leader-board. A confluence of events including heightened trade tensions, an oil price correction, Brexit, midterms and a general repricing of growth expectations have seen significant challenges for both developed and emerging markets.  
The Australian market has not been immune with ASX Small Ordinaries correcting 11.17%* since the day we launched the competition. The average return across the 948 entries is –20% (as at COB 12/12/2018). But that doesn't mean there haven't been some good performances. The Top 5 not surprisingly include a Gold stock, and a number of beaten down value names that have re-rated on significantly better news. The Bottom 5 have had stock specific issues including business closures, border standover men and poor clinical trial results.  
With 3 weeks to go and choppy markets persisting the field is still wide open.  Stay tuned for the winner announcement in January.  Good Luck  
Top 5 performers 
Bellevue Gold (ASX:BGL) +81% 
Paradigm Biopharmaceuticals (ASX:PAR) +50% 
G8 Education (ASX:GEM) +43% 
Kidman Resources (ASX:KDR) +31% 
Eden Innovations (ASX:EDE) +32%
Bottom 5 performers  
Freedom Insurance (ASX:FIG) -84% 
Donaco (ASX:DNA) -77% 
Bionomics (ASX:BNO) -75% 
Althea Group (ASX: AGH) -67% 
Adacel (ASX:ADA) -65%
all returns figures quotes as at COB 12/12/2018
You can find out more about the competition in this link: (VIEW LINK)
* Small Ords return taken at COB 13/12/2018
---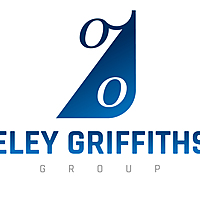 Eley Griffiths Group is an independent fund manager specialising in listed Australian small companies. Our investment team has been uncovering hidden opportunities in small caps since 2003.
Expertise