Gold is shining brightly in the macro madness
---
Local market started negative and recovered on global buying to finish red on a weak turnover day. We are on track for 11th consecutive week of aggregate weekly turnover below $40b. Energy and Miners were the only green sectors while Banks and Health Care were the worst red sectors. There were some stocks getting pushed higher after the month end and tax loss selling bashing recently. There was no sentiment today. RBA update confirmed that they are in denial of reality and will continue pumping assets till it unwinds. Markets were always going to ignore RBA as the main game is US. Number of US data points coming out in the next few weeks will set the scene for US Fed to prepare markets for Q4 tapering. 
Gold is shining brightly in the macro madness. Two quarters of negative GDP growth is recession and not transitory but above range inflation for more than two quarters are transitory. Central Banks are expected to keep pumping stimulus into an overheating economy despite that making the mess even bigger.
US market closed for Memorial Day long weekend while European markets were down after number of major economies including Germany and Spain showed inflation beating expectations. Canada delivered another inflation booster with PPI beating expectations. UK may delay completely opening up their economy as the new Indian variant wave hits. Japan looks like extending lockdown restrictions despite Olympics as Indian variant hits. Malaysia is moving towards full lockdown as their case numbers are worse than India on per capital basis. Malaysia is the travel hub of South East Asia like Iran is for Middle East. Expect other South East Asian countries to fall into lockdown worries soon. More stress to the global supply chain as Chinese Yuan keeps moving higher against USD.
If the trend is your friend, USD is showing warning sign despite US Fed using QE for yield control. Market may be aware of the inflation risk but that does not mean it's priced for that. Finance markets are caught in the "Lance Armstrong Syndrome". Everyone in the finance industry (i.e. Central Banks, Governments, Regulators, Rating Agencies, Asset Consultants, Brokers, Fund Managers and Corporates) benefit from pumping asset bubbles. Even in a crash, most benefit at the expense of the investors. It is in the benefit of the investor to protect themselves or end up funding the industry cycles.
Let us run through the main data points released in the last 24 hours…
The annual inflation rate in Spain is expected to accelerate to 2.7% in May of 2021 from 2.2% in the previous month, a preliminary estimate showed. It is the highest inflation rate since February 2017 when it was 3%, mainly due to an increase in fuels and oil prices, compared to the decreases recorded in May of the past year. Meanwhile, the annual core inflation, which excludes volatile prices of food and energy, is likely to went up to 0.2% after being flat in April. The harmonised index of consumer prices is seen rising 2.4% over a year ago, compared with a 2% advance in the prior month. On a monthly basis, consumer prices are seen increasing 0.4% in May and the harmonised index should rise 0.5%.
Germany's consumer price inflation rate is expected to pick up to 2.5% year-on-year in May 2021, the highest since September of 2008 and slightly above market expectations of 2.3%, a preliminary estimate showed. Higher energy prices and the removal of the temporary VAT reduction at the start of the year have seen inflationary forces pick up. Goods prices should advance at a faster pace (3.1% vs 2.6% in April), boosted by a jump in energy cost (10% vs 7.9%) while food prices are likely to slow down (1.5% vs 1.9%). Meantime services inflation is likely to quicken (2.2% vs 1.6%). On a monthly basis, consumer prices are expected to advance 0.5%, also above forecasts of a 0.3% rise.
The industrial product price index in Canada surged 14.3% year-on-year in April of 2021, its ninth consecutive increase and the strongest gain since February 1980 (+15.3%). Prices for energy and petroleum products (+78.4%) led this increase. The increase in prices for energy and petroleum products was pronounced because it followed a sharp decline in prices observed in April 2020, which was mainly caused by the COVID-19 pandemic. Lumber and other wood products (+88.8%) and primary non-ferrous metal products (+30.0%) were also important factors in the IPPI's year-over-year increase.
Corporate profits in Australia unexpectedly declined by 0.3% on quarter in the three months to March 2021, missing market expectations of a 3% rise and after a downwardly revised 4.8% fall in the prior period. This was the second straight quarter of drop in business profits, amid a resurgence of COVID-19 cases in some states. Profits dropped in construction (-3.1% vs -11.7% in Q4), retail trade (-22.9% vs -11.4%), accommodation & food services (-36.9% vs -33.7%), transport, postal & warehousing (-6.1% vs -25.5%), information & communication (-20.3% vs 13.3%), professional scientific & technical services (-9.8% vs -27.6%), and other services (-52.6% vs -31.5%). On the flip side, corporate profits rose in mining (14.7% vs 14.6%), manufacturing (6.8% vs -10.4%), utilities (3.4% vs -4.4%), wholesale trade (2.2% vs 2%), and financial and insurance (36.7% vs 188%).
The Caixin China General Manufacturing PMI unexpectedly was at a five-month high of 52.0 in May 2021, compared with market consensus and April's figure of 51.9, amid a steady recovery of the Chinese economy from the pandemic. New orders rose the most since December 2020, export order growth was at a six-month high, and output continued to rise. Also, buying activity increased solidly, amid sustained improvement in customer demand. Meantime, employment was broadly unchanged while backlogs of work rose for the third month in a row. On the price front, input cost inflation hit its highest since December 2016 due to higher raw material costs. Meantime, selling prices went up at the steepest rate in over a decade. Looking ahead, sentiment fell to a four-month low. "Rapidly rising commodity prices began to disrupt the economy as some enterprises began to hoard goods, while some others suffered raw material shortages," said Wang Zhe, senior economist at Caixin Insight Group.
Comments on US market last close…
US market closed for Memorial Day long weekend while European markets were down after number of major economies including Germany and Spain showed inflation beating expectations.
Deep Data Analytics offers tailored solutions (i.e. Macro investment signals to DIY investment models) to a variety of investors (i.e. fund managers, financial planners, financial advisers, accountants, SMSF and retail investors). If you are interested to find out more, feel free to contact via the website ((VIEW LINK).
Full SUNSET STRIP report with end of day market stats are on the attached link.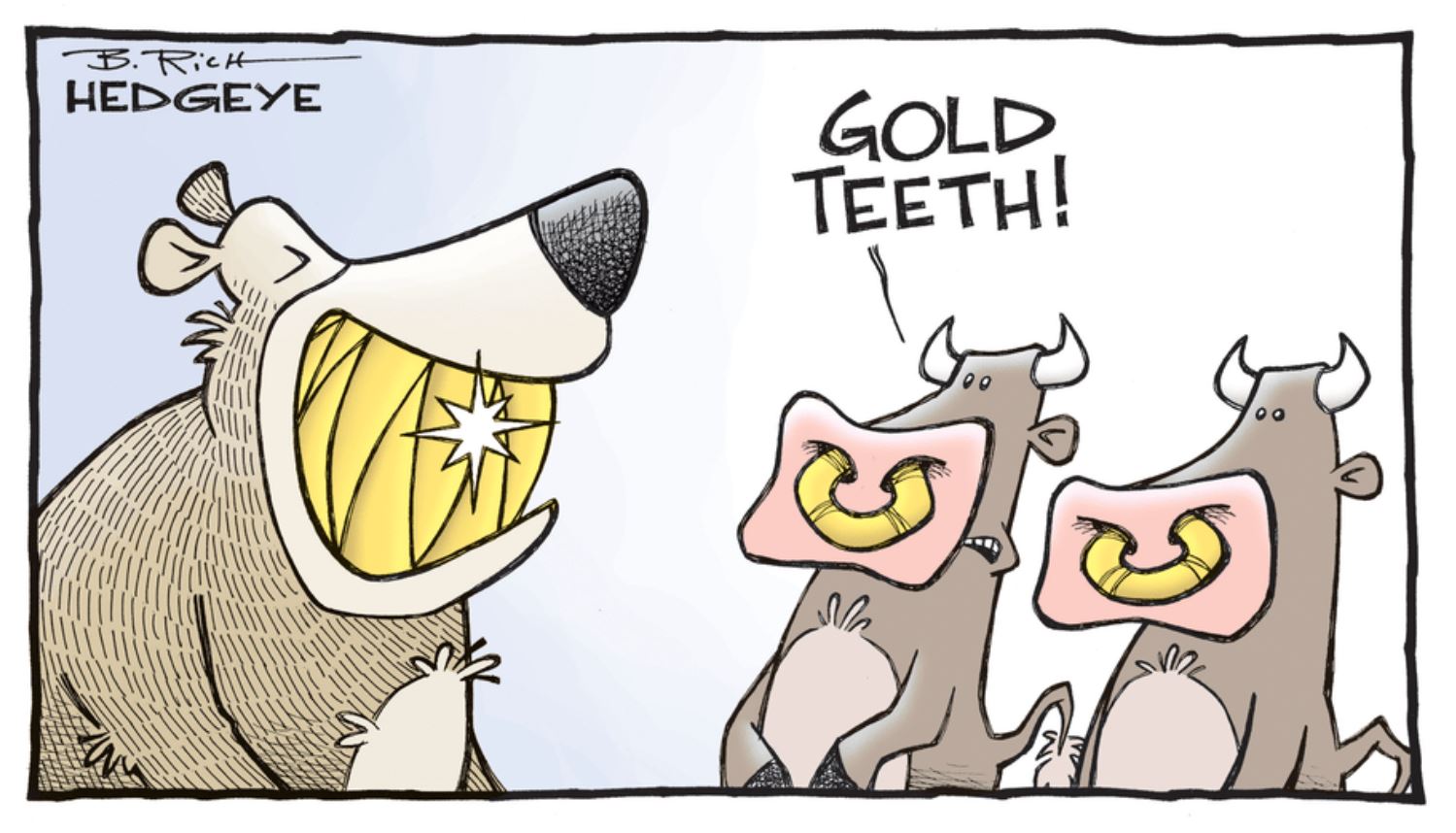 ........
Deep Data Analytics provides this financial advice as an honest and reasonable opinion held at a point in time about an investment's risk profile and merit and the information is provided by the Deep Data Analytics in good faith. The views of the adviser(s) do not necessarily reflect the views of the AFS Licensee. Deep Data Analytics has no obligation to update the opinion unless Deep Data Analytics is currently contracted to provide such an updated opinion. Deep Data Analytics does not warrant the accuracy of any information it sources from others. All statements as to future matters are not guaranteed to be accurate and any statements as to past performance do not represent future performance. Assessment of risk can be subjective. Portfolios of equity investments need to be well diversified and the risk appropriate for the investor. Equity investments in listed or unlisted companies yet to achieve a profit or with an equity value less than $50 million should collectively be a small component of a balanced portfolio, with smaller individual investment sizes than otherwise. Investors are responsible for their own investment decisions, unless a contract stipulates otherwise. Deep Data Analytics does not stand behind the capital value or performance of any investment. Subject to any terms implied by law and which cannot be excluded, Deep Data Analytics shall not be liable for any errors, omissions, defects or misrepresentations in the information (including by reasons of negligence, negligent misstatement or otherwise) or for any loss or damage (whether direct or indirect) suffered by persons who use or rely on the information. If any law prohibits the exclusion of such liability, Deep Data Analytics limits its liability to the re-supply of the Information, provided that such limitation is permitted by law and is fair and reasonable. Copyright © Deep Data Analytics. All rights reserved. This material is proprietary to Deep Data Analytics and may not be disclosed to third parties. Any unauthorized use, duplication or disclosure of this document is prohibited. The content has been approved for distribution by Deep Data Analytics (ABN 67 159 532 213 AFS Representative No. 1282992) which is a corporate approved representative of BR Securities (ABN 92 168 734 530 and holder of AFSL No. 456663). Deep Data Analytics is the business name of ABN 67 159 532 213.