Goldman turns raging copper bull, names Sandfire as the way in
---
Plus, there is a buzz around Rumble's impending zinc-lead assays and IGO prepares to start drilling at Boadicea's Fraser Range plot.
The copper stocks weren't in need of a confidence boost with the red metal continuing to trade at more than $US4.10-/lb.
They got one anyway during the week when Goldman Sachs made the call that copper was necessarily on the path to an eye-watering $US6.80/lb in 2025.
It was based on a familiar thematic – copper is essential to global decarbonisation and that after a couple of years of supply surplus caused by new production from mines being built now, a chronic supply deficit emerges.
A familiar thematic all right, but Goldman Sachs is one of the first big names to put a price response estimate to it all, certainly one as big as its $US6.80/lb come 2025 at any rate.
To get to that level, there will be some step-changes on the way, both downwards and upwards. And a prediction for 2025 is too far off to affect the pricing of most of copper stocks in the here and now in a meaningful way.
Most but not all. That came through in follow up work by Goldman Sach's equities desk to the upgrading of the firm's copper price deck.
The clear ASX winner in the here and now was Sandfire (SFR). It is why the stock popped 6% higher to $5.81 on Thursday in response to Goldman Sachs' "Copper is the new oil" opus.
The firm cranked up its 12-month target price for Sandfire by 31% from $5.80 to $7.60 and upgraded its rating from a "neutral" to a "buy."
In contrast, Sandfire's copper competitor for the investor's dollar in this market, OZ Minerals (OZL), was left at "neutral". Goldman Sachs' price target was increased by 40% to $24, but OZ is already more than thereby trading at $24.50.
RUMBLE RESOURCES (RTR):
There's lots of excitement in Perth mining circles about what Rumble (RTR) is on to at its Earaheedy zinc-lead project, 110km north of Wiluna.
Mentioned here last August when it was trading at 16.5c on the strength of its strategy of having many horses in the exploration stakes race, Rumble traded up to 18c on Wednesday for a $96m market cap before going into a trading halt pending the latest assay results from an expanded drilling campaign at the property.
The drilling has been targeting a big tonnage, flat-lying and near surface sandstone-hosted zinc-lead deposit and based on previous work, Rumble has previously been able to point to a justifiable "exploration target" of 40m-100m tonnes at a grade ranging from 3.5%-4.5% zinc-lead.
The buzz is that the latest drill results suggest that the upper end of the exploration target – if not more - is indeed realistic.
If that proves to be the case, then Earaheddy could shape up as a project of State significance, which when you're talking about a WA location, means national significance as well.
The grade would not excite if it were deep underground.
But Earaheedy's credentials around significance comes from its likely big tonnage and open-pit potential, with the mineralisation being 20m-80m from surface. The super soft sandstone host also makes for easy mining.
Early days yet and best to wait for Monday's expected release of the latest drilling results. But assuming assays from the big step out holes come in at around 4% zinc-lead, the number crunchers will get to work on just what is Earaheedy's upside.
As a very crude measure, 100mt of 4% zinc-lead equates to roughly 6Moz of gold. It is wrong to be making the comparison in many ways. But it does go to why there is a buzz around Rumble, and what it reports on Monday from Earaheedy, remembering the sandstone unit goes on, and on.
As mentioned last August, Rumble's managing director Shane Sikora and technical director Brett Keillor (twice winner of AMEC's "Prospector of the Year Award") set out with a strategy some years back to position the company to having half a dozen or so exploration projects on the go to improve its chances of success.
Earaheedy could well be the game changer they have been looking for, remembering that at this stage, a big chunk of the current market cap is covered by the advanced Western Queen gold deposit, along with other base and previous projects Rumble has on the go, either to its own account, or in joint ventures.
Boadicea (BOA):
It doesn't matter much if an investor's preference is to pronounce junior explorer Boadicea (BOA) as Bow-da-see-a or Boo-da-ka, it will be one to watch in the coming months.
Priced at 26c for a market cap of $16.1m, the very lightly traded stock has long been a player in WA's Fraser Range, home to IGO's Nova nickel-copper operation, and the AngloGold/IGO Tropicana gold mine, soon to become the AngloGold/Regis gold mine, with IGO selling its 30% stake for $903m.
IGO's newly acquired status as a one stop shop for battery materials (Nova, and its Greenbushes lithium acquisition, minus Tropicana) depends on it finding new nickel deposits to extend the life of the Nova operation.
To that end, IGO has been committing serious amounts of exploration dollars across the Fraser Range, on a 100% basis, in joint ventures, and in conditional sales agreements.
One of the conditional sales agreements is with Boadicea, under which IGO has five years of exclusive exploration rights for nine Fraser Range tenements owned by Boadicea. Should IGO declare a resource, Boadicea stands to receive a $50m and a 0.75% royalty on all revenues.
As it is, IGO has advised Boadicea that it plans to start drilling one of the company's licence areas (Symons Hill) in May/June.
Symons Hill is an interesting one as IGO will be drilling for an extension of what it has been finding at its own highly rated Orion prospect across the tenement boundary, and all within a stone's throw of the Nova treatment plant.
Such is the developing urgency in finding life extending ore for Nova, it won't take much on the resource declaration front at Symons Hill, or any of the other Boadicea licenses, to trigger the cash/royalty payment.
In striking the deal with IGO, it could be argued Boadicea has given away the upside should a big discovery be made on its ground. But it has been a sensible thing for a junior without a deep treasury to do.
And besides, letting IGO pick up the running has freed up Boadicea to get cracking on a new exploration front – the Paterson Province, home to Newcrest's Telfer gold mine, Rio Tinto's Winu copper-gold discovery, and the Havieron gold-copper discovery of Newcrest/Greatland.
---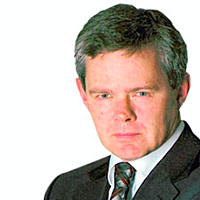 Principal
Independent Journalist
One of Australia's leading business journalists, Barry FitzGerald, highlights the issues, opportunities and challenges for small and mid-cap resources stocks, and most recently penned his column for The Australian newspaper.
Expertise